Get Started

BuyLine provides a full line of the highest quality products at the lowest prices in the secondary market. Plus, up to a 10% cash rebate on generics and WAC -4% on brand.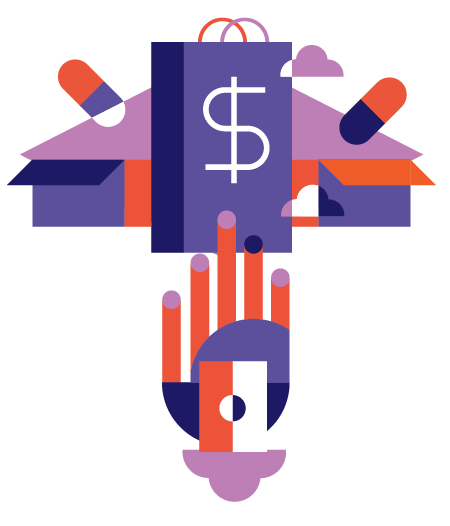 Big savings on the products you need
BuyLine is a one-stop shop for all of your pharmacy needs, featuring savings on generics, brands, OTCs, refrigerated products, and controlled medications every day.
All with no contract necessary. You save money and time.
Competitive pricing every day

Gain exclusive access to our competitively priced products. Order what you need, when you need it. Shop any time that's convenient for you on our
easy-to-use website.
Full line of private label OTCs
Quality Choice offers a complete line of trusted, high-quality, high-margin over-the-counter health, beauty and wellness merchandise, including allergy, pain relief, cough and cold, vitamins and supplements, and home diagnostic products. 
Upfront pricing and deep savings.

The price you see is the price you get. BuyLine offers even more, with a simple tiered pricing structure that offers generous discounts and immediate cash rebates.
Tiered pricing structure.
Your discounts increase along with your spending. Our tiered pricing structure means the more you spend, the more you save. 
For independent pharmacies. Always.

We value the care and commitment independent pharmacies like yours provide to patients and communities. And we're proud to serve you. You'll know that you're buying from an independently owned, NABP-certified pharmacy distributor when you purchase from BuyLine, from PBA Health. 
Convenient online shopping
Experience the easiest way to order pharmaceuticals online. Simply log in and shop some of the best prices on the market, at your convenience.
Next-day and ground shipping options available
We'll get your orders to your pharmacy fast. We have convenient next-day and ground shipping options available.
No contract or membership fees
No constricting contracts or costly membership fees.
Order what you need, when you need it.
Pharmaceutical distribution
Every BuyLine order ships directly from PBA Health, an NABP-certified independently owned pharmaceutical distributor. You can expect high-quality products sourced directly from manufacturers. And our 99.9% accurate order fill rate means you'll get the correct products the first time.
Go paperless. Order Schedule IIs when you sign up for our electronic CII ordering solution, CSOS Advantage. Certain qualifications apply.
Find out more about how BuyLine can benefit your bottom line.