You may want to cover your ears for this:
Your business depends on the government.
As you know, the government reimburses you for about half of your business. In 2016, 52 percent of independent pharmacies' prescriptions were covered by Medicare Part D and Medicaid.
And, federal and state law determines what PBMs can reimburse you for.
So, in many significant ways, federal and local legislators determine the future of independent pharmacy for better and for worse.
Policy changes can encourage independent pharmacy's growth and expansion.
Or, they can stifle it.
Right now, the government throttles your pharmacy business. By not recognizing pharmacists as providers, it prevents you from offering services that would generate additional revenue and increase profits. (Not to mention help more patients).
But policy changes can also potentially eradicate retroactive DIR fees, increase PBM transparency, and expand patient access to independent pharmacies.
How does that sound for business?
If you want your pharmacy business to truly thrive, you must become an advocate for independent pharmacy.
Your voice can convince Congress that pharmacists play a vital role in health care and deserve to receive reimbursement for their services.
And advocating isn't as intimidating as it may sound. You have a trove of resources within arm's length. And simple actions can make a big difference.
Here are five ways you can become an advocate for independent pharmacy.
1. Educate yourself about current pharmacy legislation
Learn about the legislation that currently promotes provider status and influences how pharmacists provide care to patients.
Stay up-to-date with the latest issues by following the National Community Pharmacists Association (NCPA) and the American Pharmacists Association (APhA).
Sign up for NCPA's action alerts, so you'll know when to take action on important issues.
The alert center also provides email templates for each bill that you can personalize and send directly to your elected officials.
2. Contact your legislators
Imagine if every pharmacist personally called his or her state and federal legislators.
Legislators would have a hard time ignoring that many voices.
"The most important way to advocate for your profession is to regularly contact your legislators regarding issues of importance to pharmacy," according to APhA.
Rallying every voice to spark change starts with your voice.
And, it's an easy way to get involved.
Call, email or send a letter to your legislators when an important bill is on the table. (Phone calls are the most effective, according to an aide who worked in Congress for six years.)
You won't always get ahold of your representative. That's okay.
One of the best ways to get your message to your legislators is to educate their staff members.
Staff members handle phone calls and administrative work on the ground. Get in their ear and you find the ear of your legislator.
APhA also strongly recommends meeting with your representative face-to-face, even if that takes place in an organized meeting, like a Q&A or a town hall.
Check out these tips from the APhA on the best ways to contact—and convince—your legislators.
3. Join a pharmacy association
Pharmacy associations link you with an army of pharmacy advocates.
They're dedicated to advancing the pharmacy profession and they constantly work to improve legislation. And, every additional member gives them more power.
Pharmacy associations also provide ways to get involved in advocacy, whether through monetary contribution, volunteer opportunities or other helpful resources.
For example, NCPA provides a grassroots toolkit and sample media materials to give pharmacists a unified message and to enable them to make a difference no matter where they're located.
And, state pharmacy associations focus on legislation that specifically affects the pharmacy industry in each state. They're essential to your local advocacy efforts and to your business growth.
4. Volunteer in your community
Get involved in local advocacy efforts.
The most effective changes happen when local communities come together to promote a cause. Some of the most successful political groups in the U.S. power their campaigns on the steam of grassroots efforts.
But that requires individuals like you to get involved.
Volunteering can include gritty work, like cold calls and door-to-door visits. But it also involves rewarding work, like seeing results in legislation.
If you can't find an organization to volunteer with, consider starting your own advocacy effort.
NCPA provides resources to help you get started.
Here some simple ways you can lead advocacy efforts in your community:
Partner with other pharmacists to host a Congressional leader
Organize a town hall meeting with your state legislator
Encourage other pharmacists to contact their legislators
Speak with the local media
Lead a fundraiser for an advocacy group or campaign
Start a social media campaign to raise awareness
If you're educating yourself on the current legislation, you'll know what bills to campaign for or against.
But if you don't have a particular piece of legislation to support or fight, then raise awareness about pharmacy's importance to patient health outcomes.
After all, patients are the reason you're advocating for independent pharmacy.
5. Recruit your patients
Your patients have political power, too.
Legislators' role is to represent their constituents' interests. Their votes keep legislators in office.
And, it's more convincing to hear from a witness than from a defendant.
Recruit patients to make your case for you.   
Educate patients on how changes to pharmacy legislation will help them, so they'll have good reason to advocate for you.
More importantly, continue expanding—and improving—the ways you serve patients. The more patients experience the benefits of your pharmacy, the more they'll want to advocate for you.
Advocate for independent pharmacy and advance your business.
---
Follow the Blog Series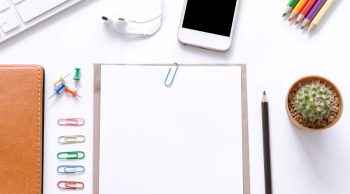 Get ready to improve your pharmacy in the New Year. Follow along as we discuss a new pharmacy New Year's resolution every week.
Pharmacy New Year's Resolutions Part 1: Refresh Your Front End
Pharmacy New Year's Resolutions Part 2: Expand Your Patient Base
Pharmacy New Year's Resolutions Part 3: Become an Advocate for Independent Pharmacy
Pharmacy New Year's Resolutions Part 4: Improve Your Profit Margins
---
Want more pharmacy business tips and advice? Sign up for our e-newsletter.