Inside: The veterinary medicine market is booming for pet prescriptions, OTCs, and veterinary compounding. Discover how independent pharmacies can gain a share of the profitable market that was once closed off to them. 
Your pharmacy's most profitable customers might be furrier than you think.   
Pet owners spent an estimated $69 billion on their pets in 2017. Of that, they spent nearly $15 billion on supplies and over-the-counter (OTC) medication.
That sounds like great news for veterinarians. But what does it mean for independent community pharmacies?
Can pharmacists dispense veterinary drugs?
The veterinary medicine market is changing. In the past, veterinarians didn't write prescriptions for their animal patients. They solely dispensed the medication at their offices and gave the pet owner instructions on how to use it.
"The animal owner didn't have a choice," said Irwin Rashkover, CEO of Animal Med Express, a company that supplies animal prescription, OTC, and nutritional products to retail pharmacies nationwide. "And the veterinarian would do the fulfillment at a 100 to 200 percent margin."
But major policy changes have opened up the market. At least 42 states now require veterinarians to issue a prescription to animal owners when they request it. And the American Veterinary Medical Association's (AVMA) code of ethics requires the veterinarian to issue a script when requested.
"Those two things alone have changed the historic monopoly," Rashkover said. "You have the birth of a very substantial market."
How profitable is veterinary medicine?
Now that animal owners can leave their veterinarian with the prescription, they have the freedom to get it dispensed where they want. That means independent pharmacies have an opportunity to take a bite out of the veterinary market.
"Right there is a substantial amount of revenue that will offset losses that retail pharmacies are experiencing in human meds," Rashkover said.
And that revenue doesn't have to come from new patients if you already have a solid patient base under your roof.
"It's safe to say that 65 to 70 percent of the patients you're currently filling scripts for probably have a pet at home," said Chris Cielewich, Vice President of Independent Accounts at FLAVORx, a company that allows customers to personalize the taste of their medication in pharmacies. "If they're not getting their prescription from you, then that's an opportunity to grow your business."
Even better, veterinary medicine brings in more than revenue. It brings in profit.
"The margins are really good," said Donnie Calhoun, CEO of the American College of Apothecaries (ACA) and the American College of Veterinary Pharmacists (ACVP). "The reason the margins are really good? Because 99.9 percent of all the prescriptions are cash. You get to set your price. They're not set by a third party. So, why would you not want to do that?"
How do you become a veterinary pharmacy?
But independent pharmacies that want to get into the market face challenges.
"Most pharmacists are not trained on veterinary pharmacy and veterinary practice, or veterinary medicine in general," Calhoun said. "Amoxicillin works the same way in a baby as it does in an old person, but it may not work the same way in a dog and a cat. You're not taught canine and feline anatomy and physiology in pharmacy school. You're not taught how drugs work in a horse."
Because pharmacists aren't trained specifically in veterinary medicine, most drug distributors won't hand their product over to any retail pharmacy. Although, that could be changing.
"We have limited access," said Calhoun, who also owns Calhoun Compounding Pharmacy in Anniston, Ala., which offers animal compounding. "Drug companies don't want to release that drug to a pharmacy that's not qualified to have it."
Farzana Kennedy, R.Ph., FACA, owner of Alexandria Compounding Pharmacy, an independent community pharmacy in Alexandria, Va., has seen even stricter requirements from veterinary wholesalers. "They won't provide services to you because they are really committed to vets," she said. "The only way for you to get anything from that supplier would be to have a veterinarian on staff. Because they don't use a pharmacy license. They use a veterinary license to open up an account."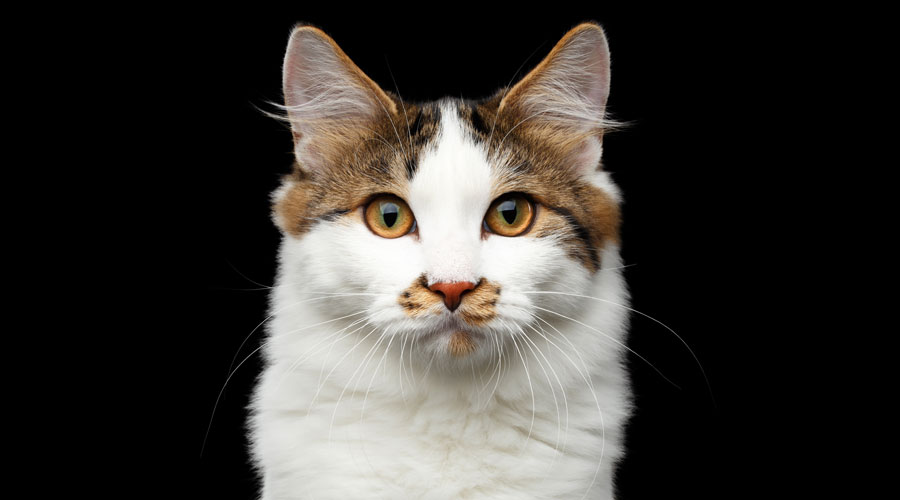 Seeing resistance from veterinarians
Veterinarians share the same concerns about pharmacies as drug distributors.
"We know that pharmacists are trained professionals who want to do what's best for their clients," said Michael San Filippo, Senior Media Relations Specialist at the AVMA. "That being said, local pharmacists may not be aware that animal physiology and pharmacology can differ significantly from that of humans, and this can lead to unintentional prescription errors and conflict."
The other reason pharmacies face resistance from veterinarians has nothing to do with trust. "Your primary competitor is the vet themselves," Calhoun said.
The Federal Trade Commission (FTC) reported in 2015 that prescription medications make up 20 percent of a typical veterinary's total income.
That's a large chunk of revenue they risk losing to pharmacies.
The FTC recognizes this conflict. According to the same FTC report, "Some stakeholders argue that if limitations on prescription portability and restrictive distribution practices were eliminated, the market would continue to develop in ways that are more responsive to consumer preferences. They suggest that this might, in turn, enable pet owners to further reduce their pet care costs and provide them with additional purchasing options. Other stakeholders contend, however, that such changes would not reduce prices or increase convenience but would instead undermine pet health and the financial stability of veterinary practices."
Overcoming challenges in veterinary pharmacy
Even though independent pharmacies face major obstacles, those challenges shouldn't keep them from getting involved in veterinary medicine. "There are lots of ways to get into the veterinary space," Calhoun said.
The most effective way to overcome the distrust of distributors and veterinarians, and to find success in veterinary pharmacy, is to gain the proper knowledge.
"Drug disposition varies greatly in animal patients when compared to humans," said Gigi Davidson, B.S.Pharm., DICVP, Director of Clinical Pharmacy Services at the North Carolina State University College of Veterinary Medicine, who's been practicing veterinary pharmacy for 35 years.
"So, before hanging a shingle as a 'veterinary pharmacy,' the pharmacist should seek specialized training, acquire appropriate veterinary drug information references, and seek the support of veterinary pharmacy experts in the field."
As you gain knowledge in veterinary pharmacy, you'll get your foot in the door. "If you can prove that you've had the training and the expertise, then they'll let you have access," Calhoun said. "It's just a matter of getting that. It's not something that you can do in a month or two months. It might take you a year or two years."
And when your pharmacy gains access to distributors, you can start competing with veterinarians on commercial prescription products.
Learning animal medication will help you start gaining the trust of veterinarians, too. Especially if you offer compounding services for animals. "For the vets, that's what they want," Calhoun said. "They want someone that they trust won't make a mistake and hurt the animal."
Getting the proper training is essential to develop trusting relationships with veterinarians, but it's only the first step.
"If you're a community pharmacy getting involved in veterinary practice, you need to have one-on-ones with vets so they know you're qualified and that it's something you're investing in," Calhoun said. "You need to go to their practice and sit and talk to them there about what you can do to help them."
At Alexandria Compounding Pharmacy, Kennedy grows her relationships with veterinarians by visiting their practices, and even watching their surgeries, to see from their point-of-view. "Veterinarians are great people. I love working with them," she said. "You have to create that trust. You have to create that connection."
Complement, don't compete with veterinarians
Given veterinarians' convenience and expertise, patients are more likely to leave their offices with medication than to take their prescription to a pharmacy, according to the FTC report.
"Veterinarians have an inherent advantage in that they are the most trusted source of pet health information, with a built-in base of potential pet medications customers," the report stated.
And independent pharmacies need to recognize that. "You can't go in there with the attitude, 'I'm the pharmacist; I'm the one who should be dispensing all the drugs,'" Calhoun said. "Because all these years the veterinarians have been dispensing the drugs. They're not going to give that up."
Complement for profit
One way to get a slice of veterinary business without directly competing with veterinarians is to find out how to complement their offerings in ways that ultimately help their businesses.
For example, if you've established relationships with veterinarians, you can explain how taking some dispensing or compounding responsibilities off their hands will give them time to perform more lucrative services, like surgeries. "You can work with your vets to free them up to do things that are more profitable for them, which in turn is more profitable for your pharmacy," Calhoun said.
Come together for community
You can also unite over your shared investment in the local community. Many veterinarians are losing prescriptions to online pharmacies, which means local money leaving the community.
"Local veterinarians see the writing on the wall that it's a competitive market for the dispensing portion of their business," Cielewich said. "They'd prefer to partner with a local business like an independent pharmacy rather than losing that business to a mail order operation."
Carry complementary products
Pharmacies can also carry select products that veterinarians don't stock in their inventory. Many veterinarians don't carry the whole portfolio of pet prescriptions on hand. When you get to know your local veterinarians, you can find out what they don't carry and stock those products at your pharmacy.
Look into pharmacy veterinary compounding
Consider using compounding as an entrance into veterinary medicine. Compounding complements what veterinarians offer and sidesteps any need to use an animal medicine distributor.
Although veterinarians can perform compounding, fewer find it worth their money and time to keep up with rising regulations today. Investments in the proper equipment can reach into the tens of thousands of dollars.
Which makes a compounding pharmacist an ideal partner for many veterinarians.
"When the compounding regulations got quite extensive, you saw more veterinarians saying, 'Hey, I'm going to send you prescriptions now for anything that I compound,'" Kennedy said. "It's become more reasonable for pharmacies that already compound to incorporate veterinary practice."
Compounding makes life easier for veterinarians and pet owners. For one, getting pets to consume non-injectable medications is a big challenge. "It's very difficult to give an oral dosage to a cat," Calhoun said. "There are special things that compounders do that can really help the vets get the medication in."
A simple way to begin compounding medications for pets is to flavor them. "Most times, pet owners will resort to hiding a pill in food, like cheese or peanut butter," Cielewich said. "Once the pets get savvy to what's in that cheese, they're going to start eating around it."
But compounding a medication into an oral liquid dosage form that tastes like angus beef will convince pets to lap up their medication. "The pet thinks it's more of a treat than a treatment," he said. And companies like FLAVORx provide pharmacies with everything they need to turn their pet patients' prescriptions into tasty treats.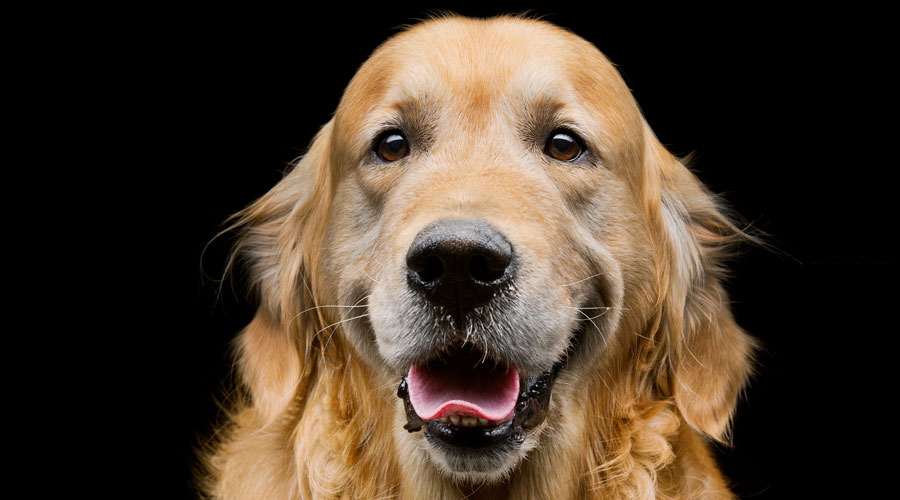 Find a niche in pet medicine
Unlike human medicine, animal medicine includes dozens of species. That variety creates a unique opportunity for pharmacies.
Depending on where you live and the species of animals in your community, you could carve out specialized niches within veterinary medicine. "If you make an effort to let the veterinary community know that you are engaged in that particular area, it can pay huge dividends," Calhoun said. "Some of our members don't do human prescriptions anymore. All they do is veterinary."
If you have a zoo in your community, it likely needs a compounding pharmacist because the animals require off-label medication. "The FDA doesn't approve drugs for gorillas or pink flamingos," Calhoun said. "They have to take drugs that are intended for dogs and cats, and for humans, and make them work for an ostrich."
Specialization opportunities are nearly endless. Consider focusing solely on one species prevalent in your community. Do you live in horse country? Or, near sheep farms?
Calhoun said he knows one pharmacist who only specializes in deer because his community has large deer farms.
"Some of these farms have deer populations worth millions of dollars. They have a local vet and this one pharmacist," Calhoun said. "He's become an expert in pharmacy and drugs in treating deer and the diseases that affect deer. So, he's got a thriving community pharmacy just based on that. Veterinarians specialize like that, so pharmacies could as well."
One step at a time in veterinary pharmacy
Start small. Instead of trying to capture all the business at once, try to get a piece of each.
"If you can do one prescription from each vet office, you're doing probably 15 to 20 vet prescriptions a day, which would be huge from a profit standpoint," Calhoun said. "That's how you have to think about it. It's not that you want all the prescriptions; you just want one or two every day from every practice. And you would be well on your way to becoming that pharmacy expert in your community."
And, it doesn't have to happen all at once. Take it at your own pace. "Start out small and grow it into a larger practice. That's what most of our members did," he said.
Calhoun suggests offering only a few major dog medications that patients are likely to seek on shelves rather than online. Or, put up a four-foot pet section of OTC pet medications. You could also ask local veterinarians if they'd like to host a rabies clinic in front of your pharmacy.
Are you committed?
The revenue and the margins in veterinary medicine will attract many savvy pharmacy owners. But getting into veterinary medicine isn't a decision to take lightly.
"It's not for everybody, not for every setup," Kennedy said. "You really have to be in it with your heart. As a pharmacist, you can always make a drug. But can you make an impact in your community?"
At Calhoun's pharmacy, staff members hang up pictures of their pet patients on the wall and meet them all personally. "The biggest thing is commitment," he said. "You can't go into it half-hearted."
Kennedy said she'd be glad to do only veterinary medicine if she could. She gets to know all of her pet patients and encourages the owners to bring them into the pharmacy, so she can meet them.
"It brings me great pleasure to see them," she said. "I would recommend getting involved. It gives you a different kind of pleasure. I think it's healthy for all of us to have that sunshine in our lives."
---
Pet Medications to Know
Pets suffer from the same medical conditions as humans and often need medications to treat them. These are the most commonly used pet medications.
Antibiotics
Used to kill microbes, such as bacteria and yeast, and
to treat infections.
Examples in dogs and cats: penicillin, trimethoprim-sulfa, cephalexin, and enrofloxacin.
Non-Steroidal Anti-Inflammatories
Used to reduce swelling, inflammation, pain, and lameness.
Examples: carprofen, deracoxib, firocoxib, and meloxicam.
Opioid Pain Relievers
Used to relieve pain.
Examples: oxycodone, hydromorphone, butorphanol, meperidine and fentanyl.
Steroids
Used as anti-inflammatories to reduce allergic and anaphylactic reactions.
Examples: prednisone, prednisolone, and dexamethasone.
Antiparasitics
Used to prevent, repel, or kill internal or external parasites
such as intestinal worms, intestinal protozoans, heartworms, fleas, and ticks.
Behavior-Modifying Drugs and Sedatives
Used to quiet anxious pets or help in reducing anxiety associated with various behavioral issues in pets, prepare
pets for anesthesia, and to reduce pet movement during delicate procedures.
Examples: diazepam, xylazine, acepromazine, and midazolam.
Hormones and Other Medications
Used to treat specific conditions.
Examples: insulin used for diabetes treatment, methimazole, or levothyroxine for abnormal thyroid hormone levels, and heart medications such as atenolol, digoxin, and pimobendan.
Chemotherapeutics
Used to treat tumors and cancer.
Examples: cisplatin, vincristine, doxorubicin, and cyclophosphamide.
Source: American Veterinary Medical Association
---
Where to Learn More About Veterinary Medicine
Most pharmacists didn't learn about pet pharmacology in school. You can start today with these resources.
The American College of Veterinary Pharmacists (ACVP)
The ACVP offers "Veterinary Compounding Essentials," a 15-hour practice-based course that provides fundamental techniques for effectively growing the veterinary compounding practice, including calculations, proper safety practices, hands-on compounding, and marketing.
PowerPak C.E.
The Pharmacist Certificate Program in Veterinary Pharmacy is a comprehensive 22-hour veterinary pharmacy certificate program created by a nationally recognized expert on veterinary pharmacotherapy.
Professional Compounding Centers of America (PCCA)
PCCA offers a Veterinary Compounding Training Program, a 10-module home study on veterinary pharmacotherapy as related to compounding, and a two-day laboratory experience on non-sterile compounding for different animal species.
Drug Store News CE
Drug Stores News offers a two-hour continuing education class on key factors to consider when providing pet medications in community pharmacy called "Companion Animal Medication Dispensing: Pharmacists and their Pet Patients."
The Society of Veterinary Hospital Pharmacists (SVHP)
For SVHP members, 16-20 hours of live continuing education is available annually in the field of veterinary pharmacy practice.
---
Advice from a Veterinary Pharmacy Expert
Gigi Davidson, B.S.Pharm., DICVP, has been practicing veterinary medicine for 35 years and recently won the US Pharmacopeial Convention's (USP) highest award. Here's her quick advice for pharmacists looking to get into veterinary medicine.
Dedicate time to become educated in veterinary drug law, compounding law, pharmacology, toxicology, and compounding
Invest in information references to support compounding, dispensing, and counseling for non-human patients
Join the American College of Veterinary Pharmacists (ACVP) or the Society of Veterinary Hospital Pharmacists (SVHP)
Shadow a practicing veterinary pharmacist and observe him or her in action
---
A Member-Owned Company Serving Independent Pharmacies
PBA Health is dedicated to helping independent pharmacies reach their full potential on the buy-side of their business. Founded and run by pharmacists, PBA Health serves independent pharmacies with group purchasing services, wholesaler contract negotiations, proprietary purchasing tools, and more.
An HDA member, PBA Health operates its own NABP-accredited warehouse with more than 6,000 SKUs, including brands, generics, narcotics CII-CV, cold-storage products, and over-the-counter (OTC) products — offering the lowest prices in the secondary market.
---