Inside: Discover how to improve your pharmacy business by choosing the right primary wholesaler for your needs.
As the source for purchasing and receiving the prescription drugs your pharmacy runs on, you can't underestimate the importance of choosing the right primary wholesaler. And the right contract.
Clark Balcom, Senior Vice President and COO of PBA Health, an independently owned pharmacy services organization based in Kansas City, Mo., that serves independent community pharmacies with group purchasing services, expert contract negotiations, distribution services and more, said the relationship between a pharmacy and its primary wholesaler is misunderstood.
"Pharmacies generally believe wholesalers are trying to take advantage of them or are trying to attain egregious profits from them. And, wholesalers generally believe pharmacies are doing well enough that they don't need better pricing," he said.
But in reality, the relationship is symbiotic. "The wholesaler needs the pharmacy—its entire business model is sustained by its relationship with the pharmacy—and the pharmacy absolutely needs the services and supply of a wholesaler," Balcom said.
Your primary wholesaler relationship directly affects your pharmacy's profitability. "It also impacts positively or negatively your ability as a community pharmacist to service your patients," said Rob Meriweather, Corporate Vice President of Sales at H. D. Smith, a national wholesaler headquartered in Springfield, Ill.
And in today's ever-changing healthcare marketplace, the relationship—and contract—you have with your primary wholesaler could make or break your business.
Increased competition from national chain pharmacies and thin margins due to declining reimbursements create challenges for independent pharmacies.
Brian Nightengale, R.Ph., Ph.D., President of Good Neighbor Pharmacy, a part of AmerisourceBergen, a national wholesaler headquartered in Chesterbrook, Pa., said these pressures all point to the need for independent pharmacies to evolve.
"These challenges present some great opportunities for those who are willing to innovate, invest in change and take some bold chances," he said. "An effective and strategic relationship between the pharmacy and wholesaler can certainly facilitate this evolution and increase the likelihood of future success."
So, how do you choose the right primary wholesaler for your independent pharmacy? And, how do you capitalize on that business relationship?
First, pharmacy owners need to know what to look for in a primary wholesale partner.
Then, they can choose a wholesaler that meets their specific needs and establish a relationship that will increase their profitability and improve their success.
Choosing the right wholesale partner
Most pharmacies know they need to look for the basics in a wholesaler: a high-quality line of products to meet their needs at a reliable price point.
"We exist in a third-party payment model. What a pharmacy can charge is capped. So, they need a reliable price point to sustain their business," Balcom said. "They don't get to choose their sell price, so they have to have a good buy price."
But many pharmacies don't understand the complex enterprise of the wholesaler pricing model, Balcom said.
"Pharmacies think they get a brand cost of goods and a generic price, but behind the curtain is a whole lot of other stuff they never see or never have the capacity to truly understand," he said. "But it's what they don't know that they need to know when choosing a wholesaler."
And, Balcom said, it's important for pharmacies to look for a reliable contract structure that works for both them and the wholesaler. "It has to be fair, it has to be balanced and it has to be something both parties can rely on," he said.
Not only about cost of goods
But choosing a wholesaler isn't all about getting better pricing.
"Cost of goods will only get you through to tomorrow," said Perry Anderson, Vice President of Independent National Accounts at McKesson, a national wholesaler headquartered in San Francisco. "Independent pharmacy owners need far more from a good wholesale partner than a competitive cost of goods to be successful today."
Nightengale said pharmacies need to look for a wholesaler with the same priorities as them, such as focusing on positive patient outcomes, a great customer experience, and a healthy business.
"A good wholesaler's entire philosophy should be driven by patient-focused product access, which gives pharmacists the confidence that product will be available when they need it," he said.
Meriweather shares a similar outlook.
"It's vitally important for independent pharmacy owners to find a wholesaler with shared interests," he said. "You have to look beyond the sales pitch to find what's truly driving the wholesale partner you're considering."
It's about finding synergy. "Pharmacy owners need to find a wholesaler that acts like a partner—not just a supplier—and that can provide them with the programs, resources, and tools to compete and survive in today's marketplace," Anderson said.
Seek a wholesaler partner that cares about its customers like you care about your patients.
"What's made retail independents really good at what they do is they know their customers, their customers trust them, and they truly care about what they're doing," said Jeff Brannon, Vice President of Retail Independent Buying Groups at Cardinal Health, a national wholesaler headquartered in Dublin, Ohio.
"I look at our business through the same lens. You have to know your customer, you have to care about what you're doing, and build a relationship on trust that's mutually beneficial."
Balcom said the biggest challenge for pharmacies when choosing a primary wholesaler today is they have to be willing to break down all the elements of that business relationship. "You have to know what they are and that they exist, so you know what to ask," he said.
And, pharmacies need to make sure what they negotiated up front is what they're getting after the fact.
"What happens after the negotiation or after you make the decision is what matters most," Balcom said. "You can have a wonderful promise and no fulfillment, and with that you really have nothing."
Establish a lasting wholesale partner relationship
The relationship between a pharmacy and its primary wholesaler only works with trust and transparency, Meriweather said. "Until you have transparency, you may not be getting what it is you think you're getting," he said.
Similarly, Nightengale believes in building the relationship on a foundation of mutual trust and respect. "This is enabled by alignment of the pharmacy's goals and aspirations, a mutual understanding of the specific market in which the pharmacy operates, and open and honest communication," he said.
Brannon shares a similar outlook. He said it comes down to confidence and trust in the wholesaler's team. When you think of the wholesaler as a trusted advisor, he said, it can help pharmacy owners improve gross margin, income and cash flow, as well as grow their business.
But Balcom stressed that pharmacies should assess what's at the heart of the relationship: a contract that's designed around trust. "When you have a balanced contract, it usually leads to transparency, appropriate sharing of data, and a trusted business relationship where you can sit down and improve and advance it," he said. "When you have an improperly structured contract, it leads to an adversarial-type interaction, causing a break down—and potentially a loss of—that relationship."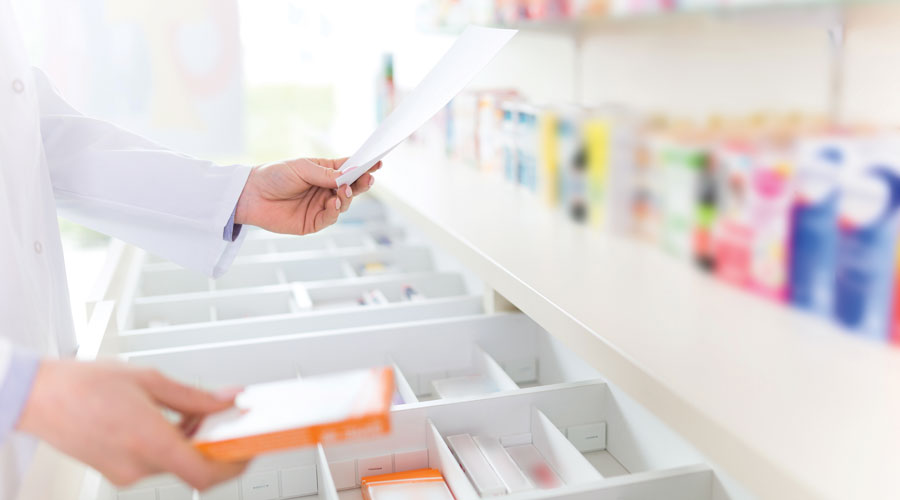 Get a better cost of goods
When it comes to a primary wholesaler contract, pulling a number of levers can get a better cost of goods, but the number one way is for a pharmacy to maximize its generic purchases from its primary wholesaler, said Chris Lanctot, Vice President of Independent Sales at Cardinal Health.
Meriweather also noted the importance of compliance. "The more compliant you are to the wholesaler source program, the more profit you drive to the wholesaler and the more profit they have to share back to you in terms of discounts," he said.
Nightengale said pharmacies should have confidence that being loyal to their purchasing agreement will maximize their discounts, and he recommends taking full advantage of the rebates in their contract. "The best partnership between an independent pharmacy and their wholesaler will drive the highest profitability for the pharmacy," he said.
Additionally, Meriweather said while volume itself isn't a driving factor, volume per site matters because wholesalers will consider their cost to serve. "If I'm paying the same cost to deliver to your pharmacy whether you're buying $50,000 or $500,000, my cost to serve you goes down as your volume goes up," he said. "If I can reduce the overhead burden I have servicing your business, I have more margin to share back with you."
Pharmacies also need to be conscious of their payment terms. Lanctot said if pharmacies can commit to shorter payment terms and pay their invoices on time, the wholesaler can provide them with a better cost of inventory.
It's a win-win. "If you have a true wholesaler partner, the faster you pay, the bigger discount they're willing to give you," Meriweather said.
Consider industry trends
Today's market is increasingly focused on the level of competitiveness of generic pricing. "As a result of that, we're seeing an increase in the volume of purchases that independent pharmacies are seeking to make through secondary suppliers," Balcom said.
But the challenge with secondary suppliers is their cost structure, which many pharmacy owners don't completely understand. "If you're having to go outside to purchase products, you're increasing your operational costs, your frustration and your opportunity costs because you're taking value away from your primary contract, and with some of the secondary supply markets you may be increasing the risk to your patients," Balcom said. "As long as you have a well-negotiated pricing structure with your primary wholesaler, you shouldn't have to overutilize secondary supply."
Nightengale agrees. "What many independent pharmacies may not realize is that splitting purchases between multiple suppliers may actually be harming their bottom line," he said. "Focusing solely on the sticker price of a product, and not considering compliance incentives that a primary wholesaler can offer, can cause pharmacies to leave a lot of value on the table when they purchase from a secondary supplier. Secondary purchasing also takes valuable time away from interacting with patients and operating the business more efficiently."
Anderson said that while some cases exist where secondary supplier sources are needed, aligning with a good wholesale partner should eliminate this need. "Owners need to consider the time and resources it takes to successfully manage multiple suppliers," he said. "At the end of the day, it can oftentimes end up costing you more."
Pharmacies will access the secondary market to try to relieve some of the pressure, Meriweather said, when they can relieve it by simply maximizing the primary agreement they already have.
Weigh your options
Because choosing a wholesaler is so important, pharmacies need to do their homework and select the right partner for their business.
Carefully consider what each wholesaler has to offer and how that fits into your pharmacy's business structure and objectives.
Brannon said a team approach sets Cardinal Health apart. "We have a well-trained team to support our customers, maximize receivables and impact cash flow, manage inventory, and provide front-end and patient-facing solutions, as well as business operations solutions to help reduce expenses," he said. Lanctot added, "We care about the success of community pharmacy and believe communities are much better off where there are retail independents."
Nightengale said AmerisourceBergen's focus is on forming a long-lasting and strategic relationship with its independent customers, built on trust, innovation and a holistic understanding of their customers' goals and aspirations. He said a unique way the company accomplishes this is through its Good Neighbor Pharmacy program.
"Many wholesalers offer a broad range of services including prescription claims, reimbursement and payment, and front-end retailing support," he said. "We take it a step further by providing store-specific data coupled with localized expertise to help our independents make the most appropriate, data-driven decisions for their business and practice."
For McKesson, its franchise network of independent pharmacies known as Health Mart, differentiates the company. "Health Mart is an independent pharmacy owner's one-stop shop to access many operational, marketing, regulatory and clinical resource tools needed to compete and be successful in pharmacy," Anderson said. "This saves owners time and money while managing their business profitably."
Meriweather said because wholesaling is commoditized, H. D. Smith separates itself with the service it provides. "It's less important what we do, and it's more important the way we do it," he said. While H. D. Smith offers everything you'd expect from a primary wholesaler, it also provides pharmacies with the tools and resources necessary to improve the operational side of their businesses, achieve sustained relevance and drive quality outcomes.
"The future of our health is likely going to be driven by providers that can understand and effectively address the needs of the patients they care for," he said. "The independent community-based pharmacist is that provider."
---
Questions to Ask
Choosing a primary wholesaler is a big decision for your independent community pharmacy. Here are the top questions you need to ask.
Is the wholesaler equipped to provide all of my product needs?

Does the wholesaler understand my business goals and objectives?

Does the wholesaler share my commitment to my patients, their health, and their experience?

How can the wholesaler help me maintain margins and grow my business?

What can the wholesaler do to help my pharmacy compete and thrive in today's marketplace besides providing better pricing?

What does the wholesaler see for the future of retail pharmacy? What is it investing in to help advance that cause?

How will I know what the wholesaler promised me is what I'm getting?

Does the wholesaler have any conflicts of interest that would make it difficult to service my business or provide what was promised?
---
A Member-Owned Company Serving Independent Pharmacies
PBA Health is dedicated to helping independent pharmacies reach their full potential on the buy-side of their business. Founded and owned by pharmacists, PBA Health serves independent pharmacies with group purchasing services, wholesaler contract negotiations, proprietary purchasing tools, and more.
An HDA member, PBA Health operates its own NABP-accredited secondary wholesaler with more than 6,000 SKUs, including brands, generics, narcotics CII-CV, cold-storage products, and over-the-counter (OTC) products — offering the lowest prices in the secondary market.