Inside: Use the strengths of your brick-and-mortar location to retain an edge over mail order pharmacies. 
Mail order pharmacies have been around since the 1970s, but they've become increasingly popular in the last few years. They offer convenience to patients—no leaving the house, no lines to wait in—which makes it increasingly hard to compete.
On top of that, PBMs use their power over formularies to push patients toward mail order, where they may get better coverage from their insurance.
But your brick-and-mortar community pharmacy can offer patients more than just medication.
Use these strengths to your advantage to win over folks who have switched to a mail order service (and keep your current patients who might have thought about switching).
Essentials to Compete With Mail Order Pharmacy
These offerings are non-negotiable if you truly want to win over mail-order patients. Although other perks will differentiate your pharmacy, these conveniences are necessary to put you on a level playing field.
Delivery service
One of the main draws of mail order pharmacy is that patients don't have to leave their houses to get their prescriptions.
You can offer that level of convenience with a home delivery service. Independent pharmacies are actually in a better position to offer delivery than large chains because they are often closer to their patients.
Starting a delivery service does come with some costs. You'll have to pay for a vehicle as well as the gas, maintenance, and insurance that come along with it, and you also have to pay an employee to perform those deliveries.
Despite these costs, some sources say that a delivery service comes with a 6 to 8 percent increase in revenue in the first few months.
Simple refills
Another perk of mail order pharmacy is that patients don't have to remember to call in and refill their prescriptions —as soon as they run out, their next dose arrives.
You can compete by making refills just as convenient.
Digital refills also streamline the process. Patients can log onto your website or app to refill instead of making a call.
You should also be sending out automated text messages or giving patients a call when it's time to refill so patients don't have to remember on their own.
Med synchronization programs, in addition to helping with adherence, also add convenience. Instead of juggling several different refills, patients only have to come to the pharmacy once a month.  
How to Stand Out From Mail Order Pharmacies
These offerings can't be matched by mail order. When you provide these and make sure patients know about them, you'll win their business.
Have unparalleled customer service
The post office worker delivering mail order prescriptions can't offer patients counseling or answer any questions about their medications.
Facetime with the pharmacist is an exclusive advantage that you can offer as a brick and mortar, so be sure to perfect your consultations.
Take the time to explain prescription labels, and ask questions to make sure patients really understand. This will result in better medication adherence, but it will also show that you care about your patients, which is something mail order pharmacies just can't compete with.
---
Articles on customer service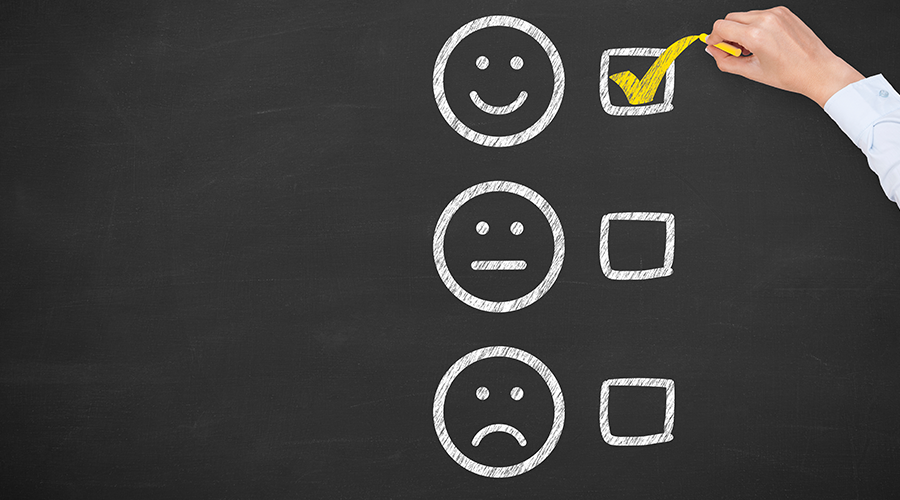 ---
Market niche services
Mail order pharmacies only offer one thing: prescription medication. But your patients have other healthcare needs.
Meeting those needs with niche services can make your pharmacy more appealing than a mail order operation.
Popular niche services include:
Which niche service you offer depends on the demographics of your community and what's already being offered by other pharmacies. There could be demand for a service like diabetes care that isn't yet being met.
By being the first to offer a service, you'll become known for it and have a competitive advantage.
Listen to your patients and figure out what niche services they need so they don't feel tempted to stray to a mail order pharmacy.
Carry in-demand front end products
Unlike mail order pharmacies, your independent pharmacy is more than a healthcare destination. If you stock the right merchandise, it can be a one-stop-shop for patients.
When your pharmacy carries products patients can't get through mail order, you're making the case for patients to keep coming back. It provides a convenience mail order can't match.
Make sure your front-end products stay fresh. Seasonal products and new items are especially appealing to shoppers. If a product isn't selling, replace it with something else.
You should also use merchandising best practices to make shopping at your pharmacy easy for patients. Seasonal merchandise at the door will catch their eye, while bright, engaging branding encourages patients to look at items they didn't come in to buy.
Emphasize community
A UPS survey found that 93 percent of customers prefer shopping at small local businesses. If you give back to your community, your patients will feel good about spending their dollars at your pharmacy. They won't get the same fuzzy feelings when they use a mail order service.
There are big and small ways you can be more present in your community, including:
Sponsoring a children's sports team
Hosting fundraisers for local organizations
Serving on a neighborhood association or non-profit board
Running a booth at community events
This kind of community involvement increases awareness for your pharmacy and encourages patients to reinvest in the local economy.
Read Next: How to Create a Community Outreach Program at Your Pharmacy
Talk to your patients
Finally, if you hear a patient talking about potentially switching to a mail order service, talk to them! Tell them why you think your pharmacy is a better choice.
They may not know that mail order isn't a good option for when you need to get your prescriptions right away, since it often takes a day or two for medications to arrive. Since package theft is an increasing problem, prescriptions delivered via mail are at a higher risk for theft.
Also, remind them that you value their patronage and that you'd like to keep looking after their health. They won't get that personal touch from their mail order pharmacist.
---

These Are the Most Important Pharmacy Metrics to Measure
This white paper includes 30+ formulas to calculate the most important metrics for independent pharmacies. You'll learn to think like a retailer, discover the methods to track and measure meaningful pharmacy metrics, and learn ways to use pharmacy metrics to get insight into business performance.
---
An Independently Owned Organization Serving Independent Pharmacies
PBA Health is dedicated to helping independent pharmacies reach their full potential on the buy side of their business. The company is a member-owned organization that serves independent pharmacies with group purchasing services, expert contract negotiations, proprietary purchasing tools, distribution services, and more.
PBA Health, an HDA member, operates its own VAWD-certified warehouse with more than 6,000 SKUs, including brands, generics, narcotics CII-CV, cold-storage products, and over-the-counter (OTC) products.
---
Want more pharmacy business tips and advice? Sign up for our e-newsletter.