The time may come when you look at your pharmacy books and realize you need some help managing your money.  
Both accountants and financial planners can help, but who you turn to depends on the kind of advice you need. One may be better than the other for your situation — or you could find that you need help from both!  
Learn what an accountant and a financial planner can each do to help you manage your money. 
What can an accountant do for your pharmacy? 
Many small business owners handle their own accounting, but hiring an accountant can minimize potential mistakes, increase efficiency, and potentially provide savings. Typically, you'll want to hire a Certified Public Accountant (CPA) to work with your pharmacy. A CPA has a degree in accounting, but they also have passed a rigorous exam, obtained a state license, and are legally required to work in your best interest, which is not true of all accountants.
These are a few of the tasks a CPA can assist with. 
Manage your books 
As you purchase drugs from wholesalers, make sales on prescriptions, and wait for reimbursement, knowing where exactly your money is, who you owe, and who owes money to you can feel like a Sisyphean task.
A CPA can keep your finances organized on a day-to-day basis so you don't get caught in a tangle of spreadsheets and end up in financial hot water. 
Because they have an experienced eye, CPAs can also spot problems in your books that indicate someone in your business is committing fraud. 
CPAs can also set up a system that's easy for you to keep up with on your own and make recommendations for accounting software that will do the heavy lifting. 
Prepare financial statements 
Financial documents like your profit and loss statement, balance sheet, and cash flow statement provide a critical snapshot of your pharmacy's overall financial health. They tell you if you can afford to grow and if there are any potential speedbumps in your path. 
A CPA can prepare these documents on a regular basis so you can have an accurate, ongoing idea of where your pharmacy stands financially. 
Typically, you'll need these documents to secure a loan or line of credit, and having them prepared by a CPA will ensure that the statements are professional, polished, and accurate to make the best impression. 
With these statements, CPAs will also be able to perform financial forecasting to help you make smarter business decisions in the future. This could include assisting you with goal-setting, budget-setting, and planning for best-case and worst-case financial scenarios. 
Plan for tax season 
Perhaps the most daunting task a CPA can take on for your pharmacy is helping you to prepare for tax season. 
A CPA will get tax documents like W-2s and 1099s to your pharmacy's employees. They'll also make sure employees and contractors are properly classified since misclassifying them can result in harsh penalties. 
CPAs will work to get the best possible return on your taxes by rooting out all the credits and deductions your pharmacy is eligible for. 
Having a professional handle your taxes should also minimize your chances of getting audited, but on the off chance the IRS does come knocking, your accountant can prepare all the documentation you need to weather the storm without getting slapped with penalties or fees. 
What can a financial planner do for your pharmacy? 
While a CPA will get into the nitty-gritty of your pharmacy finances, a financial planner will look at the big picture. 
An accountant can keep things running smoothly on a weekly, monthly, or yearly basis, and a financial planner can help manage your money for the long term so you can achieve your dreams for the business. 
Here's how. 
Saving strategies 
If you have grand ambitions for your pharmacy — like purchasing a new building, expanding to a new town, or introducing a cutting-edge service — you'll probably need some extra cash to get things off the ground. 
A financial planner will work with you to make a plan to build up the cash you need. Typically, this means developing an investment strategy that serves your pharmacy's best interests. 
Sometimes, financial planners will sell you specific investments, from which they receive a commission. While this method may still make money for your pharmacy, be cautious about working with financial planners who work on commission. They may prioritize their own financial interests before the pharmacy. 
Retirement and succession planning 
One day, you will eventually retire, and your financial planner can help you prepare for that eventuality.
As a pharmacy owner, your financial interests are likely tied up with the finances of your pharmacy, but a financial planner will ensure you have diverse investments so you can remain comfortable during your golden years. 
They can also work with you to make a plan for what will happen to your pharmacy when you are no longer the boss. If your career ends with a planned retirement, you may be able to oversee that transitional period yourself, but it's a good idea to talk to a financial planner about your wishes for your business in case of unexpected death or disability. 
Before you work with a financial planner 
Many people can call themselves a "financial advisor," but before you start to work with someone, make sure they are a certified financial planner (CFP). 
A CFP must have an undergraduate degree, pass a rigorous exam, and complete thousands of hours of professional experience before they can become certified. And, most importantly, they must sign an ethics declaration that says they will act as a fiduciary. That means they will always act in your financial best interest and won't sell you investment products on commission for personal financial gain.  
You should also interview a potential financial planner to find out if they have past experience helping small businesses with their finances. If you're still not sure if a planner is right for you, ask if they have any previous clients who can act as references. 
The final word 
Accountants and financial planners can both be valuable assets to your pharmacy. Their expertise may sometimes overlap — especially when it comes to pharmacy goal-setting — each will offer a different perspective to help you come to the best financial decisions for your pharmacy. 
In an ideal world, your accountant and financial planner can work together to come to a consensus on the best steps to achieving pharmacy goals and maintaining a financially healthy business. 
---
Follow the Series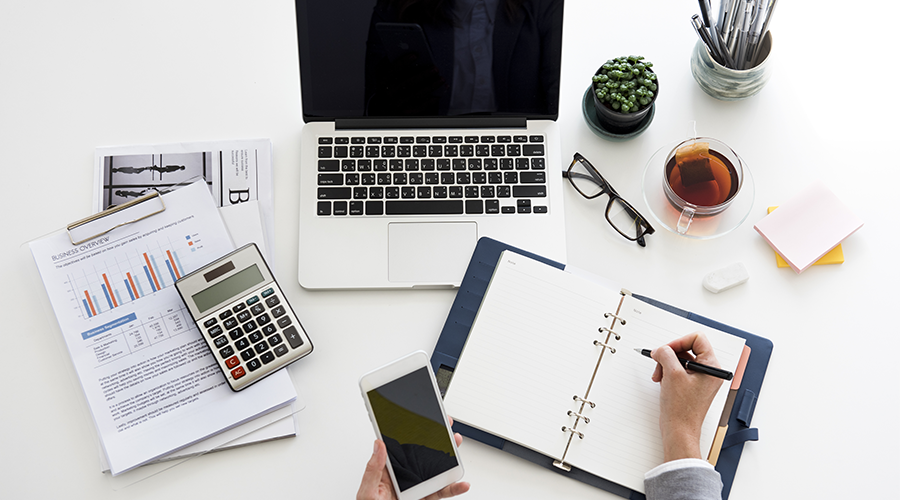 This blog series is all about learning the essentials of pharmacy financials. Follow along as we discuss the ins and outs of the financial aspects of running a business.
Part 7: Accountant or Financial Planner: Who Should Manage Your Money?
---
A Member-Owned Company Serving Independent Pharmacies
PBA Health is dedicated to helping independent pharmacies reach their full potential on the buy-side of their business. Founded and run by pharmacists, PBA Health serves independent pharmacies with group purchasing services, wholesaler contract negotiations, proprietary purchasing tools, and more.
An HDA member, PBA Health operates its own NABP-accredited warehouse with more than 6,000 SKUs, including brands, generics, narcotics CII-CV, cold-storage products, and over-the-counter (OTC) products — offering the lowest prices in the secondary market.
---