Inside: Master your pharmacy contract to get a better cost of goods sold. 
In order to run your pharmacy, you have to stock it with the products your patients need. The price you pay to get that inventory on your shelves is measured by a value known as the "cost of goods sold."
According to the 2019 NCPA Digest, the average cost of goods sold for an independent pharmacy is $2,724,000 a year, or $227,000 a month.
To find the cost of goods sold for your pharmacy, you can use this formula:
Cost of Goods Sold = Beginning Inventory + Purchases During the Period – Ending Inventory
On its face, the formula is simple, but for pharmacies, the cost of goods can be affected by many different factors within your wholesaler contract.
Most of the factors are interdependent — changing one affects another — and most of them depend on the pharmacy's buying behavior.
These are some those factors that could influence a pharmacy's cost of inventory:
Generic rebate based on ratio of generic purchases
Generic rebate based on generic dollar volume
Brand discount
Brand discount based on volume
Additional performance/program related incentives
Current pricing and availability
Specified contract items
Designated specialty items
Pay terms
Total dollar volume commitments
Percentage of volume commitments
To truly achieve the lowest cost of goods, you need to fully understand the details of every one of these factors. And then, you need to continuously monitor and optimize every factor simultaneously every month.
How to Lower Your Cost of Goods Sold
A lower cost of goods means more profit. Find out what could be driving up your pharmacy's cost of goods so you can make smarter buying decisions.
Maximize rebates
Your wholesaler makes money when you buy generic drugs, so to encourage you to buy more generics, your wholesaler contract will offer rebates based on your generic compliance ratio. This structure works in both the wholesaler's and the pharmacy's favor.
Rebates are structured to have multiple tiers, so the more generics you buy, the higher your rebate will be. If 10 percent of your purchases are generics, you may get a 10 percent rebate, but if you bump up your generic purchases to 20 percent, you could become eligible for a 30 percent rebate. The difference between the lowest rebate tier and the highest rebate tier can be several thousand dollars a month for most pharmacies, or hundreds of thousands of dollars a year.
Maxing out your generic compliance rebate means a lower cost of goods and more profit to put back in your pocket.
In addition to a rebate based on your generic compliance, many wholesalers offer rebates based on generic dollar volume, brand volume, and more. Be sure to comb through your contract so you can reap the biggest rewards from your wholesaler contract terms.
Know your contract terms
In addition to rebates, your wholesaler contract also includes several other conditions that affect your overall cost of goods. By knowing what those terms are, you can use them to your advantage to achieve a lower cost of goods sold.
One factor is your volume commitment. When you sign a contract, you agree to purchase a total dollar volume and make a certain percentage of your purchases with your wholesaler every month. If you don't meet those volume commitments, you aren't eligible for rebates or other contract incentives.
Another important thing to pay attention to is the source list or list of contract items. This list contains all the products that are eligible for rebate. If your wholesaler is out of an item on the source list, they'll usually offer you a substitution. But the substitutions can often be more expensive and don't count toward generic compliance, and end up jeopardizing your rebate.
Other contract terms that affect your cost of goods include:
Brand discounts
Performance incentives
Current pricing and availability
Specialty items
Pay terms
Have a reliable secondary supplier
Knowing the ins and outs of your contract is a great way to manage your cost of goods, but there are times when your primary wholesaler might not have the best deal. They might be out of the NDC you need, or they are only offering an expensive substitution.
For when these situations inevitably arise, you need to have a reliable secondary supplier to help keep your cost of goods manageable.
There are lots of secondaries to choose from, but they aren't all created equal. Secondaries offering dirt-cheap prices could seem like they have the best deal, but those deals often come with hidden costs. Even if they have a state license, they could be providing counterfeit or illegitimate drugs.
It's also important to consider the time cost of trying to find the best prices by searching with several secondaries. Instead of wasting time and running the risk of receiving fraudulent products, independent pharmacies should settle on a reliable secondary with consistently low prices.
A good secondary supplier will be certified by the National Association of Boards of Pharmacy and be a member of the Healthcare Distribution Alliance. These credentials are a signal that the wholesaler has passed through a stringent review process and the drugs they are selling come from a secure supply chain.
BuyLine®,  an NABP-accredited secondary supplier, offers a full line of brands, generics, OTCs, and controls at the lowest prices in the secondary market. In addition to having low list prices, BuyLine also rewards purchases with cash rebates and significant discounts on brands. Earn up to an additional 10% cash rebate on generics and up to WAC -4% on brand.
With online ordering and next-day shipping options, shopping with BuyLine is quick and convenient. There are absolutely no commitments with BuyLine — no fees, no contracts.
Create a buying strategy
Getting the most favorable terms on your contract, maxing out your rebates, and balancing your purchases from secondary suppliers are all great ways to keep your total cost of goods low and profits high. But creating a game plan to achieve all those goals isn't always easy when you're working by yourself.
With ProfitGuard®, you have someone on your team to help maximize profitability. ProfitGuard solicits bids from multiple wholesalers to ensure that you are getting the best terms on your contract. By grouping independent pharmacies together, ProfitGuard creates more buying power for your pharmacy than you would have on your own. They also use expert negotiators to win you the most favorable terms.
Once you've signed a contract, ProfitGuard has analytic tools that help you make the best purchasing decisions and keep saving money on inventory. Every day, you'll receive a personalized purchasing report that provides recommendations for which products you should buy in order to maximize your generic compliance and meet your dollar volume commitments with your primary wholesaler, and also tells you which products you would be better off buying from your secondary supplier.
In addition to saving you money on your cost of goods, ProfitGuard also saves you valuable time. The whole thing can be entirely automated, so you don't have to worry if you're making the right decisions and getting the lowest net costs of inventory every month.
ProfitGuard members have averaged between $70,800 and $212,400 in annual savings on their cost of goods.
"It's the industry game changer for the independent pharmacy owner or operator," says Huy Duong, owner of Dale's Pharmacy in Colorado. "There's nothing out there like it on the market."
---
Follow the Series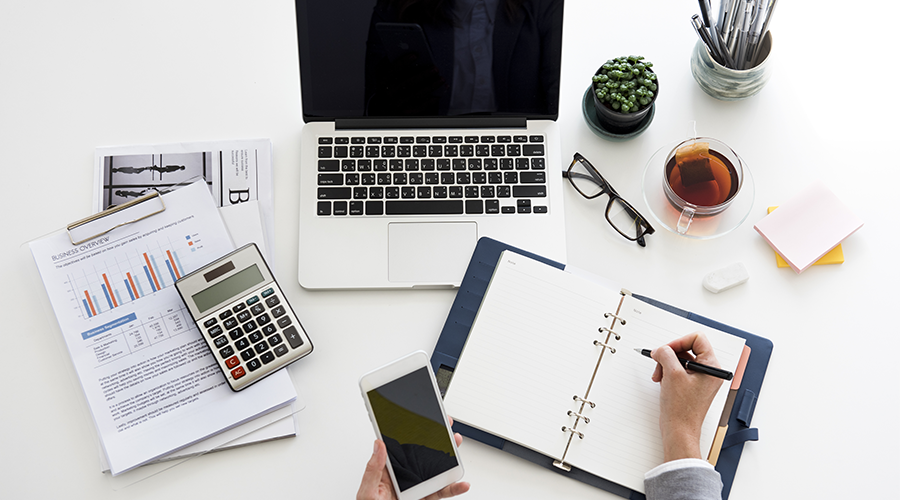 This blog series is all about learning the essentials of pharmacy financials. Follow along as we discuss the ins and outs of the financial aspects of running a business.
---
A Member-Owned Company Serving Independent Pharmacies
PBA Health is dedicated to helping independent pharmacies reach their full potential on the buy-side of their business. Founded and run by pharmacists, PBA Health serves independent pharmacies with group purchasing services, wholesaler contract negotiations, proprietary purchasing tools, and more.
An HDA member, PBA Health operates its own NABP-accredited warehouse with more than 6,000 SKUs, including brands, generics, narcotics CII-CV, cold-storage products, and over-the-counter (OTC) products — offering the lowest prices in the secondary market.
---