Inside: How to navigate all the funding options available to your independent pharmacy.
At some point in your journey as a pharmacy owner, you're going to have to ask for money. You may need it to get a new store off the ground, to introduce a new service, or to renovate your existing space.
There's more than one way to find funding for your pharmacy. While going to the bank and asking for a loan works for some businesses, alternatives to the conventional bank loan can give you access to different perks.
Small Business Administration Loan
As a small business, a conventional bank loan can be difficult to obtain. Luckily, your pharmacy is most likely eligible for a loan backed by the US Small Business Administration (SBA).
These loans have a lot of perks when compared to a conventional loan. The interest rates are lower, the repayment terms longer, and the down payment required is much smaller.
In order to obtain an SBA loan, you have to put together a loan package that demonstrates what you do, why you need a loan, and how you plan to pay the loan back. It will include documents like:
Statement of purpose
Business plan
Cash flow statement
Income statement
Balance sheet
Personal financial statement
The downside of an SBA loan is that the process takes a long time. It can take months to get approved, and the majority of applications are denied. If you need cash fast, an SBA loan is probably not the best way to go. You also have to have a personal stake in the loan, so if you can't pay it back out of pharmacy profits, you'll have to pay out of your personal accounts.
Grant Money
For money that you don't have to pay back, search for grant funding.
Grants are a great option for independent pharmacies that have a new idea or special project to improve their patients' health but need financial assistance to make their dream a reality. They are provided by private and public trusts, foundations, and the federal government.
Because grants are essentially free money, the application process can be competitive, and your application needs to stand out. A great grant application will demonstrate how your idea and your pharmacy align with the organization's mission, and it will propose a variety of ideas.
Even if you don't get the grant on the first go around, refine your application and resubmit.
Investor
If one of the goals you have for your pharmacy is financial growth, you may be able to attract an outside investor. Usually, this means you trade part ownership for your company for capital.
These capital investments aren't something you have to pay back, and they can help you grow quickly without worrying about running out of money.
But taking money from outside investors usually comes with strings attached. They will want a say in the business decisions you make. Sometimes, this can be an asset — an experienced investor probably has insight into what will make your pharmacy successful. But if your goals for the pharmacy aren't aligned with your investor's goals, it will make success difficult in the long run.
---
More articles on pharmacy financials
---
Crowdfund
If your business needs a financial boost, you can turn to your community for assistance using crowdfunding platforms. Using websites like Kickstarter or IndieGoGo, you use your existing network of family, friends, and community to fund new projects and services for your pharmacy.
Like grants, you don't have to pay back the money you raise crowdfunding, but you may want to offer small perks to people who contribute, like early access to the new service or discounts on pharmacy products.
Crowdfunding can be a good option if you are hoping to launch a new patient-facing service. When you are able to demonstrate a new expansion will directly benefit the people in your community, they'll be willing to kick in a few dollars to get the project off the ground.
The downside of crowdfunding is that there's no guarantee you're going to reach your funding goal. If you do hit your goal, there's an extra pressure to be transparent about what you're doing with the money so patients feel like they are getting the product or service they invested in.
Peer-to-Peer Lending
If you're having trouble obtaining a conventional or SBA loan, an alternative method is peer-to-peer (P2P) lending, sometimes known as social lending.
P2P lending websites like Funding Circle and StreetShares connect you directly with someone who wants to loan you money. In order to obtain a peer-to-peer business loan, you will probably need to present the same materials you need for an SBA loan.
The advantage of P2P loans is that peer lenders may not be as concerned with your personal finances, so having a mediocre credit score won't tank your chances of getting financing. And, the process can take weeks instead of several months.
On the other hand, interest rates tend to be a lot higher than SBA or conventional loans. Also, because it's a newer practice, P2P loans aren't strictly regulated and you may stumble into unfavorable terms if you don't vet your lender thoroughly.
Filling Your Pharmacy
If you're starting a pharmacy from scratch, much of the funding you've acquired will go toward filling your store with equipment. But items like telepharmacy equipment, robotics, and packagers can eat up a big chunk of your working capital if you buy them outright.
To save that valuable capital, considering leasing expensive equipment instead of purchasing.
Leasing is an ideal option if you don't have the money or a high down payment, or you're working with technology that is going to become outdated.
There are two ways to lease pharmacy equipment:
A capital lease is when you treat the equipment as an asset and take on maintenance, risk, and tax obligations
An operating lease is when the leasing company maintains ownership and is responsible for repairing the equipment
With either leasing option, you get the benefit of few upfront costs and the ability to start generating return-on-investment quickly. Leasing equipment also ensures that you won't be stuck with equipment that's become outdated.
---
Follow the Series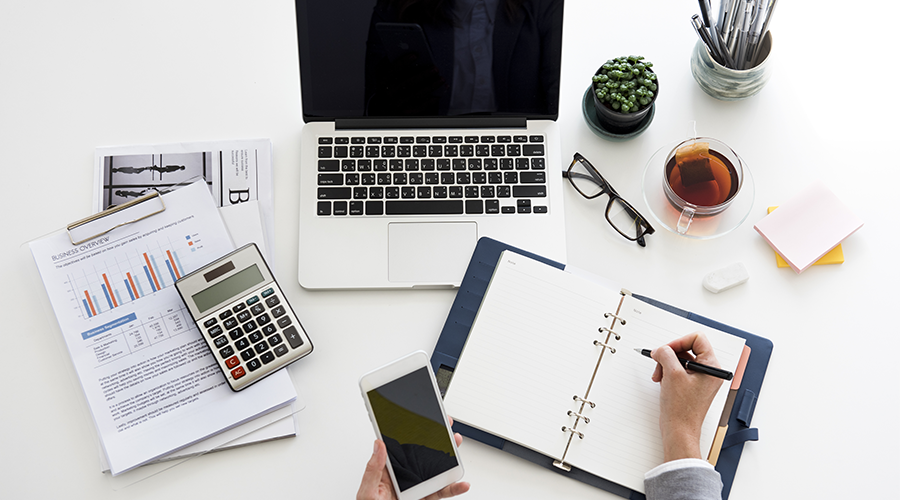 This blog series is all about learning the essentials of pharmacy financials. Follow along as we discuss the ins and outs of the financial aspects of running a business.
---
A Member-Owned Company Serving Independent Pharmacies
PBA Health is dedicated to helping independent pharmacies reach their full potential on the buy-side of their business. Founded and run by pharmacists, PBA Health serves independent pharmacies with group purchasing services, wholesaler contract negotiations, proprietary purchasing tools, and more.
An HDA member, PBA Health operates its own NABP-accredited warehouse with more than 6,000 SKUs, including brands, generics, narcotics CII-CV, cold-storage products, and over-the-counter (OTC) products — offering the lowest prices in the secondary market.
---