Chris Voss is a former FBI hostage negotiator, and in his book Never Split the Difference: Negotiating As If Your Life Depended On It, written with Tahl Raz, he takes the lessons he learned in those high-stakes situations and applies them to more commonplace negotiations.
While you will (hopefully) never be in a hostage negotiation situation as an independent pharmacist, you will inevitably face negotiations as you run your business.
Use these principles as a foundation to level up your negotiating game and get the upper hand on your opponents.
1. Be an active listener
You know what you want out of a negotiation, and in order to get it, you have to know what your opponent wants. To learn this, don't go into a negotiation with firm assumptions, and instead actively listen to build rapport and uncover valuable information.
"Slow. It. Down," Voss wrote. "Going too fast is one of the mistakes all negotiators are prone to making. If we're too much in a hurry, people can feel as if they're not being heard. You risk undermining the rapport and trust you've built."
Voss recommends mirroring your opponent's language to prompt them to give you more information. "By repeating back what people say, you trigger this mirroring instinct and your counterpart will inevitably elaborate on what was just said and sustain the process of connecting," he said.
2. Practice tactical empathy
According to Voss, tactical empathy is "emotional intelligence on steroids." When you employ tactical empathy in negotiation, you work to understand what your opponent is feeling and the reason behind those feelings, and then use that information to increase your influence.
You don't have to agree with their feelings — just understand and acknowledge them. When you put a label to your opponent's fears, you can diffuse the tension and make room for a more positive and productive conversation.
"Remember you're dealing with a person who wants to be appreciated and understood," Voss said. So use labels to reinforce and encourage positive perceptions and dynamics.
3. Embrace the "no"
It's natural to want to get the person across the table to agree with you, but Voss writes that "no" is a more powerful word during negotiations, because every negative answer gets you closer to knowing what the other party really wants.
"It really often just means 'Wait' or 'I'm not comfortable with that,'" Voss wrote. Be prepared to hear "no" during negotiation and don't get defensive. While the end goal of a negotiation is to get to a "yes," every "no" you hear gets you closer to a consensus.
4. Say "that's right"
Just like the word "no," the phrase, "That's right," can have a powerful effect on a negotiation.
By using those two words, you signal that even if it seems like the negotiation is at a deadlock, there is a way to move forward. "Humans have an innate urge toward socially constructive behavior. The more a person feels understood, and positively affirmed in that understanding, the more likely that urge for constructive behavior will take hold," Voss said.
Summarize your positions to trigger "that's right." The phrase creates common ground even if you may not agree on anything else about the situation.
5. Bend reality
To get leverage in a negotiation, you have to convince the other party that they don't only have something to gain, but they also have something to lose if they don't come to an agreement. To do this, you may have to bend reality to change their perspective.
Take advantage of deadlines — the urgency of an approaching deadline will encourage your opponent to agree to conditions impulsively, which works in your favor.
Don't get tricked into meeting your opponent halfway, as this generally leads to bad deals for both parties. Instead, adjust perspective with your starting offer. "When you get to numbers, set an extreme anchor to make your 'real' offer seem reasonable, or use a range to seem less aggressive," Voss advised. "The real value of anything depends on what vantage point you're looking at it from.6. Make the other party think they're in control
During a negotiation, you want to stay in control while making your opponent think they are in the driver's seat.
The key to this is listening more than you speak. As the other party talks, they will reveal valuable information, and then you can direct the conversation to meet your own goals.
Ask calculated questions, but avoid the word "why," which tends to sound accusatory. "By implicitly asking the other party for help, these questions will give your counterpart an illusion of control and will inspire them to speak at length," Voss said.
7. Ask "how"
Instead of saying "no," when you've hit a sticking point, ask "how" questions to keep the conversation going.
"With enough of the right 'how' questions you can read and shape the negotiating environment in such a way that you'll eventually get the answer you want to hear," Voss wrote.
As long as you have an idea of where you want the conversation to go, "how" questions can guide your opponent to your ideal solution and can even convince them to work against their own interests.
8. Be ready to bargain
After all the back and forth, you will have to get down to brass tacks and actually bargain. Voss recommends identifying your counterpart's negotiating style to figure out your approach.
There are three typical styles:
Analysts work systematically and take their time to get to a solution. They can be more reserved and think things over thoroughly, so be prepared for your negotiation to stretch out.
Accommodators want to build a rapport and remain friendly, and they tend to be very reciprocative. They sometimes gloss over problem areas, so you should be prepared to drill down in order to uncover potential issues.
Assertive negotiators love to win and have a "give an inch to take a mile" approach. Know that if they are conceding something, it's because they think they are getting something much bigger in return.
9. Find unknown unknowns
Even if you know all the strategy and theory behind negotiations, sometimes the unthinkable happens. These unknown unknowns are referred to as "Black Swans."
While you're negotiating, you have to be aware there are pieces of information that you don't realize you don't know and work to uncover them.
If your negotiating partner is acting in a way that you find illogical, it could be a sign there's a Black Swan at play. Dig into those consistencies to get those unknown unknowns out into the open and create leverage.
---
Follow the Series: Business Book Summaries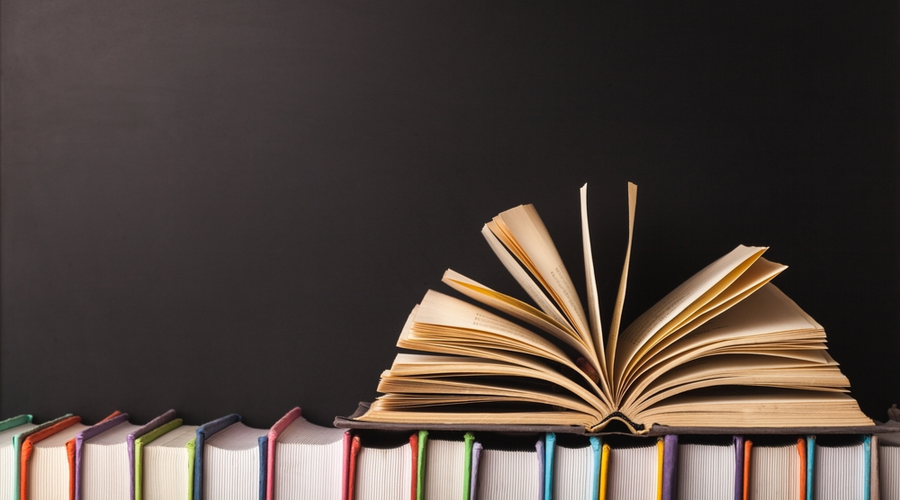 We take popular and acclaimed business books and break down their most essential principles — easy to digest, easy to apply. Learn the most important lessons and start implementing them today to improve your pharmacy business.
Built to Last: Successful Habits of Visionary Companies
Becoming an Extraordinary Manager: The Five Essentials for Success
Without Saying a Word: Master the Science of Body Language & Maximize Your Success
Peak Performance: Elevate Your Game, Avoid Burnout, and Thrive with the New Science of Success
Thanks for the Feedback: The Science and Art of Receiving Feedback Well
Never Split the Difference: Negotiating As If Your Life Depended On It
Purple Cow: Transform Your Business by Being Remarkable
The CEO Next Door: The 4 Behaviors that Transform Ordinary People into World-Class Leaders
Why We Buy: The Science of Shopping
---
A Member-Owned Company Serving Independent Pharmacies
PBA Health is dedicated to helping independent pharmacies reach their full potential on the buy-side of their business. Founded and owned by pharmacists, PBA Health serves independent pharmacies with group purchasing services, wholesaler contract negotiations, proprietary purchasing tools, and more.
An HDA member, PBA Health operates its own NABP-accredited secondary wholesaler with more than 6,000 SKUs, including brands, generics, narcotics CII-CV, cold-storage products, and over-the-counter (OTC) products — offering the lowest prices in the secondary market.
---