You probably want to be a great pharmacist. And a compassionate manager. And savvy small business owner. But if you're firing on all cylinders all the time, it will inevitably lead to burnout.
In their book Peak Performance, consultant Brad Stulberg and performance coach Steve Magness use new scientific insights to explore how people can perform at the top of their game without hitting a wall.
Read on for lessons from the book about how to maximize your productivity and enhance your performance in the workplace without ever dealing with the dreaded burnout.
Master the growth equation
In order to grow — as a manager, as a pharmacist, as a business owner — you have to push yourself. But if all you do is push yourself, you're eventually going to hit a wall. Because of this, Stulberg and Magness identified a growth equation:
Stress + Rest = Growth 
Stress
The first part of the growth equation, stress, may seem like a negative, but pushing yourself to the point of stress can have positive effects. "Growth comes at the point of resistance. Skills come from struggle," Stulberg and Magness write.
If you never push yourself or your pharmacy, you may be able to meet the needs of your patients for a while, but you won't be able to attract new ones. And eventually, you'll lose out to other stores that are introducing innovative new services that you can't match.
So instead, you need to set up challenges for yourself. Set goals that are achievable, but not easy. "Just-manageable challenges manifest when you take on something that makes you feel a little out of control but not quite anxious or overly aroused," Stulberg and Magness write.
Set ambitious goals and give them all you've got. If you ever feel like you've completely lost control, you can scale back a little bit, but don't make your goals so easy that you never experience the "stress" part of the growth equation.
Rest
The other half of the growth equation — rest — ensures that your growth is sustainable, not just a short-term sprint.
You need periods of rest to reflect on what went wrong and what went right during your periods of stress. "Our most profound ideas, it seems, tend to come from the small space in between otherwise deliberate thinking," say Stulberg and Magness.
Rest can take many different forms:
Taking a walk
Meditating
Looking at nature
Participating in social breaks like happy hour
And, of course, don't forget literal rest in the form of sleep. "During our waking hours we expose ourselves to all kinds of psychological stimulus (stress), and during sleep (rest), we make sense of it all," Magness and Stulberg say. "As a result, we are literally more evolved when we wake up the next morning. In our sleep, we grow."
Stress and rest cycle
You should experience the stress and rest cycle on several different timelines. On a daily basis, you experience chaotic and stressful times in the pharmacy, so you should take breaks throughout to recenter yourself.
On a larger scale, you need to conscientiously reward yourself with rest. When you introduce a new product or service, plan to take a few days off after the rollout to decompress.
The longer your stressful period is, the longer your break needs to be in order to recover.
Prime yourself
In order to make the most of the growth equation, you have to set yourself up for success. Stulberg and Magness recommend people do this by optimizing their routine.
There are plenty of ways to prep yourself to take advantage of the stress and rest cycle. One way is to start your day with positive, optimistic thinking before diving into the task at hand. "You can improve performance by priming yourself into a positive mood prior to important work that involves problem-solving and creative thinking," Stulberg and Magness say.
Before you walk into the pharmacy in the morning, think something positive about everyone you'll be working with that day — or just watch a funny cat video.
A consistent routine helps you be productive. If you execute your pharmacy tasks in the same order every day, success and high performance become a regular occurrence.
Incorporate the stress and rest routine so that every time you do a not-so-fun task, you pair it with a restful activity like a moment of meditation or deep breathing.
Routines also prevent decision fatigue. Making decisions — even small ones — requires you to use mental energy. The more decisions you make in a day, the harder it becomes to think critically. By having a routine, you reduce the number of decisions you have to make and therefore can save up your mental energy for the bigger, more important decisions.
Find your purpose
Using the growth equation and cycling through the stress and rest cycle isn't easy. There are times when you might hit a wall and want to give up.
Because of that, it's critical to pinpoint what your purpose is. As a pharmacist, your purpose isn't just to run a profitable business — it's to provide the patients in your community with top-notch healthcare.
"Purpose fosters motivation; motivation lets us endure a greater perception of effort; and enduring a greater perception of effort often results in better performance," Stulberg and Magness write.
When you're in the "stress" part of the growth equation, if you're only thinking about yourself, it might be easy to give up. In those hard moments, remind yourself of your greater purpose to power through.
You probably have a mission statement or vision statement for your pharmacy that puts into words the reasons why you run a pharmacy.
Stulberg and Magness suggest displaying this in your work environment so that when things get hard, you can see the words and ground yourself in your purpose.
They also recommend a nightly reflection where you go through the events of the day and determine how they contributed to your greater purpose. If you feel like you're in a work rut, it may be because you've lost sight of our purpose.
---
Follow the Series: Business Book Summaries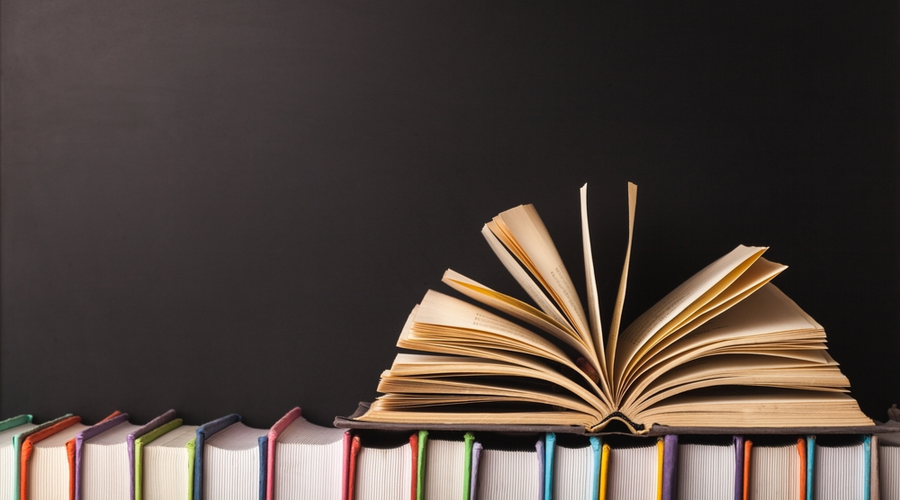 We take popular and acclaimed business books and break down their most essential principles — easy to digest, easy to apply. Learn the most important lessons and start implementing them today to improve your pharmacy business.
Built to Last: Successful Habits of Visionary Companies
Becoming an Extraordinary Manager: The Five Essentials for Success
Without Saying a Word: Master the Science of Body Language & Maximize Your Success
Peak Performance: Elevate Your Game, Avoid Burnout, and Thrive with the New Science of Success
Thanks for the Feedback: The Science and Art of Receiving Feedback Well
Never Split the Difference: Negotiating As If Your Life Depended On It
Purple Cow: Transform Your Business by Being Remarkable
The CEO Next Door: The 4 Behaviors that Transform Ordinary People into World-Class Leaders
Why We Buy: The Science of Shopping
---
A Member-Owned Company Serving Independent Pharmacies
PBA Health is dedicated to helping independent pharmacies reach their full potential on the buy-side of their business. Founded and owned by pharmacists, PBA Health serves independent pharmacies with group purchasing services, wholesaler contract negotiations, proprietary purchasing tools, and more.
An HDA member, PBA Health operates its own NABP-accredited secondary wholesaler with more than 6,000 SKUs, including brands, generics, narcotics CII-CV, cold-storage products, and over-the-counter (OTC) products — offering the lowest prices in the secondary market.
---