You can't read patients' minds as they stroll down your pharmacy aisles, but if you dig into the research, you can make an educated decision about what influences their shopping decisions. In Why We Buy: The Science of Shopping, psychologist Paco Underhill digs into what drives consumers to make a purchase. 
"The most important medium for transmitting messages and closing sales is now the store and the aisle. That building, that place, has become a great big three-dimensional advertisement for itself," Underhill says. "The science of shopping is meant to tell us how to make use of all those tools." 
Use these principles from Why We Buy to get to know your patients and encourage them to make more purchases at the pharmacy. 
Mechanics 
Your store layout should take into account the way human beings move and use their bodies. "There are certain physical and anatomical abilities, tendencies, limitations, and needs common to all people, and the retail environment must be tailored to these characteristics," Underhill writes. 
Think about how people walk into your store: typically, people move through parking lots quickly, and then once they are in the building, it takes a few seconds for their momentum to slow. 
That's why you should create a "decompression zone" right inside the doors when there isn't a lot of merchandise. Having a little bit of space there gives patients an opportunity to look around the store and build what Underhill describes as "visual anticipation."  
Also consider what patients are doing with their hands while they shop. If patients walk into the pharmacy carrying something — like a bag, a briefcase, or even a child — they'll only have one free hand to pick up merchandise.  
In a study on drugstore shopping, Underhill says, "We suggested that all drugstore employees be trained to offer baskets to any customer seen holding three or more items… as basket use rose instantly, so did sales, just like that." 
Demographics 
Demographic information can give retailers a clue into how certain individuals will behave while shopping. 
"We've timed enough shoppers to know that men always move faster than women through a store's aisles," Underhill says. "Men spend less time looking, too." Since speed is a priority, men tend to be good targets for impulse guys. 
Women, on the other hand, tend to take their time and weigh their options in order to make the most prudent purchasing decisions. Because of this, Underhill says, "They need environments where they can spend time and move comfortably at their own speed in what sometimes resembles a trancelike state." 
Their shopping environment should be visually appealing and also be laid out to prevent them from being jostled by other people, which can take them out of the zone. 
Age matters, too. Older shoppers have more money to spend, but in order to take advantage of that, retailers might have to change the way they present merchandise. 
Underhill notes that in drug stores, seniors are more likely to ask for help. "Invariably, what they require is the aid of younger eyes to find a product or read a label," he writes. If your pharmacy has a large contingent of senior patients, you should account for failing eyesight in your signage and labeling. 
Don't forget to take into account kids, too. While they don't have the same buying power as older patients, they tend to accompany their parents on shopping trips. If your pharmacy isn't kid-friendly, parents won't shop there. 
Dynamics 
There are many statistics and studies that tell us about consumer behavior, but sometimes purchases are determined by a confluence of ineffable factors. 
"Good stores perform some kind of retailing judo — they use the shopper's own momentum, his or her own inclinations and desires, to get him or her to do something perhaps totally unplanned," Underhill explains. 
Here are some of the tactics retailers use to capture that magic moment. 
Touch

: The main advantage of in-person shopping is that customers can interact with the merchandise. When shoppers can pick up a product, they are more likely to make an unplanned purchase. 

Mirrors:

When you put mirrors in your retail space, it slows people down. Patients may stop to check out what they look like, and then when they pause, they discover a piece of merchandise they might not have seen otherwise.  

Discovery:

Shoppers get a thrill when they find something they have been looking for. Your aisles should have just enough signage to get people in the right area without spoiling the joy of finding what they've been hunting for. 

Talking:

If you can get shoppers talking about merchandise, they will convince themselves to purchase it. Create an environment that fosters conversation to take advantage of this tendency. 

Recognition:

Shoppers will be more eager to spend money at retail locations where they feel known and recognized. Build relationships with your patients to stimulate warm, fuzzy feelings. Even saying hello when people enter the store increases the likelihood they'll buy something. 

Bargains:

People don't like to pass up a good deal. "At even the poshest stores, the clearance racks get shopped avidly," Underhill writes. 
Culture 
In an age of e-commerce, brick-and-mortar retailers are facing new challenges and competitions. But for smaller operations like an independent pharmacy, the internet age also presents new opportunities. 
"The era of the big-box merchant, at least in the first world, has reached its apogee. Stores may be getting bigger, but that doesn't mean consumers plan on spending a correspondingly increased amount of time, or money in them," Underhill writes. "Scaling down stores makes both economic and ecological sense." 
With all household basics available at the click of a button, retailers can focus instead on tailoring their atmosphere and services to a more specific audience. Don't try to compete with the Amazons of the world — instead, make an argument for what value-add you can offer that internet retailers can't. 
---
Follow the Series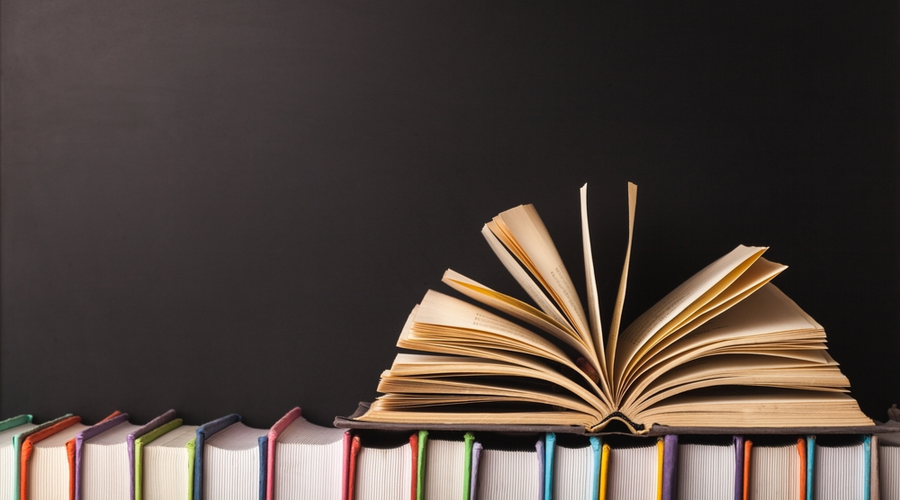 We take popular and acclaimed business books and break down their most essential principles — easy to digest, easy to apply. Learn the most important lessons and start implementing them today to improve your pharmacy business.
Built to Last: Successful Habits of Visionary Companies
Becoming an Extraordinary Manager: The Five Essentials for Success
Without Saying a Word: Master the Science of Body Language & Maximize Your Success
Peak Performance: Elevate Your Game, Avoid Burnout, and Thrive with the New Science of Success
Thanks for the Feedback: The Science and Art of Receiving Feedback Well
Never Split the Difference: Negotiating As If Your Life Depended On It
Purple Cow: Transform Your Business by Being Remarkable
The CEO Next Door: The 4 Behaviors that Transform Ordinary People into World-Class Leaders
Why We Buy: The Science of Shopping
---
A Member-Owned Company Serving Independent Pharmacies
PBA Health is dedicated to helping independent pharmacies reach their full potential on the buy-side of their business. Founded and owned by pharmacists, PBA Health serves independent pharmacies with group purchasing services, wholesaler contract negotiations, proprietary purchasing tools, and more.
An HDA member, PBA Health operates its own NABP-accredited secondary wholesaler with more than 6,000 SKUs, including brands, generics, narcotics CII-CV, cold-storage products, and over-the-counter (OTC) products — offering the lowest prices in the secondary market.
---