You went to school to learn how to become a pharmacist, but now, as an independent pharmacy owner, you're faced with the additional challenge of managing employees.
According to Len Sandler, author of Becoming an Extraordinary Manager: The Five Essentials for Success, "Extraordinary managers make the whole greater than the sum of its parts." As a manager, you have the power to help employees find satisfaction in their jobs so they bring their best selves to work every day.
To become an extraordinary manager at your independent pharmacy, read on for a breakdown of Sandler's five essential principles of great management.
1. Motivate your people
Bad managers use motivation as an excuse, saying things like, "They just aren't motivated," to justify their employees' poor behavior.
But Sandler points out that good managers are also good motivators. He breaks down how motivation works into three parts:
1. Identify a need
2. That need creates a drive
3. Apply that drive to goal-directed behavior, which satisfies the need
In order to take advantage of how motivation works, Sandler recommends finding out what employees need from their workplace environment. Learn what they want, and use it to motivate them.
Ask questions to find out what they find satisfying about the job and what they find dissatisfying. Use this information to increase the things they find satisfying, which creates incentives, and try to eliminate things they find dissatisfying.
One classic incentive is pay. Employees find it satisfying when they get regular pay increases, so if you reward good behavior with pay increases, you'll create a drive to perform well.
On the other hand, if the workplace is filled with things employees find dissatisfying, like unpredictable hours or unclear job duties, that creates a disincentive to perform well and kills motivation.
2. Hire (and keep) the best
The second part of being a great manager is having the right people on your team. Fortunately, you have the power to hire the best fits for your pharmacy.
Sandler points out that when an employee isn't working out, "a hiring mistake was probably made."
In the hiring process, many managers fall into the same traps. They hire the person who interviews the best — the people who are polished and easy-to-talk-to. While those aren't bad traits in a candidate, they aren't the best way to measure if a candidate is right for the job.
Instead, Sandler recommends digging into their track record. Find out about candidates' past successes to determine whether they'll be able to succeed in the future. A candidate with two years of experience and a string of successes will probably be a better bet than a candidate with five years of experience with nothing to show for it.
Once you've nabbed the best hires, you have to be proactive in retaining them. "Managers need to be alert to signals that an employee is demotivated," Sandler writes. "Instead of ignoring or discounting these signals, a manager should act immediately to prevent the employee's concerns from growing into thoughts of defection."
In the event that a top performer does resign, investigate it. Ask them what made them consider leaving and do what you can to remedy the situation before the same problems prompt others to leave.
3. Organize group performance
Once you have an excellent pharmacy team in place, your next duty as a manager is to empower them to do their jobs well.
Sandler explains that people respond to social cues. If you as a manager lose confidence in an employee, they will lose confidence in themselves, and their performance will suffer. But this self-fulfilling prophecy can also work in your favor. If you express confidence in your employees' abilities, they will pick up that cue and it will have a positive effect on their work.
The best way you give your employees a confidence boost is to tell them how much they are appreciated. Go out of your way to praise good work and recognize your employees in front of their peers.
In addition to merit-based pay increases, give them a physical token of appreciation, like a handwritten note congratulating them for a job well done. This gives employees something to hold on to and inspires positive feelings about the company.
4. Drive results
Extraordinary managers cultivate great employees, but at the end of the day, they should also be able to create great outcomes.
These great outcomes come from effective performance management. According to Sandler, this involves three steps:
1. Goal-setting: In order to decide whether an employee's performance is good or bad, there has to be some sort of benchmark. That's where goal-setting comes in. You and your employee should agree on a goal that is SMART — specific, measurable, achievable, results-oriented, and time-bound.
2. Progress reviews: Periodically meet to discuss progress on goals. Sandler suggests that the employee create an action plan for themselves, and as a manager, it's your job to judge whether that action plan is on the right track or correct any performance issues that have arisen.
3. Performance reviews: Performance reviews should happen at the end of a goal's lifespan, meaning if you set a one-year goal, you should have a performance review at the end of one year. Because you're checking in frequently with progress reviews, no new information should be introduced at a performance review. The employee should already know where they stand. Instead, you should go over what you've already established at your progress reviews to ensure you're both on the same page.
5. Invest in career development
Extraordinary managers support their employees so they are well-prepared to succeed in their current roles, but they also plan for the future.
Sandler suggests asking employees to share their career goals with you and help them make a plan for those goals. Use your expertise to advise them on how they can develop their current skills to help them in future positions and point them to career development resources that are available.
You can also assess a staff member's current responsibilities and give them new assignments based on their career goals, or cross-train them to work in other parts of the pharmacy.
When employees feel like you are invested in them, they'll be more likely to invest in you by bringing their A-game to work every day.
---
Follow the Series: Business Book Summaries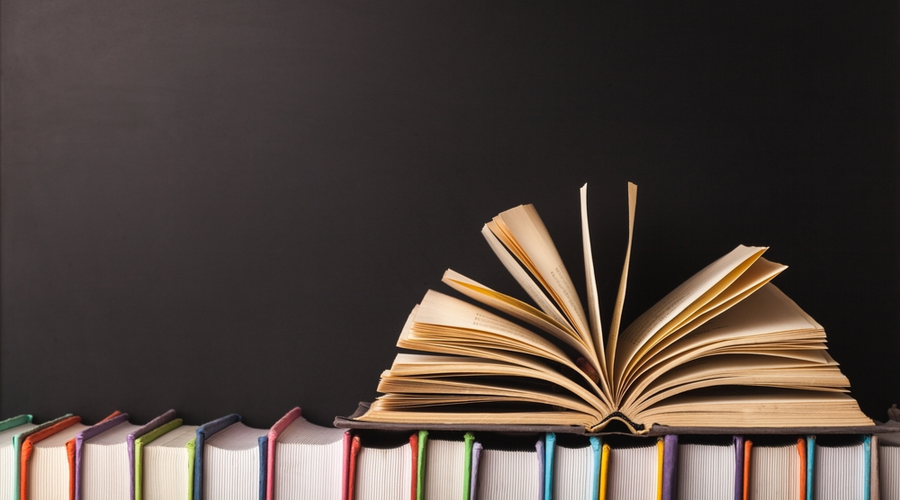 We take popular and acclaimed business books and break down their most essential principles — easy to digest, easy to apply. Learn the most important lessons and start implementing them today to improve your pharmacy business.
Built to Last: Successful Habits of Visionary Companies
Becoming an Extraordinary Manager: The Five Essentials for Success
Without Saying a Word: Master the Science of Body Language & Maximize Your Success
Peak Performance: Elevate Your Game, Avoid Burnout, and Thrive with the New Science of Success
Thanks for the Feedback: The Science and Art of Receiving Feedback Well
Never Split the Difference: Negotiating As If Your Life Depended On It
Purple Cow: Transform Your Business by Being Remarkable
The CEO Next Door: The 4 Behaviors that Transform Ordinary People into World-Class Leaders
Why We Buy: The Science of Shopping
---
A Member-Owned Company Serving Independent Pharmacies
PBA Health is dedicated to helping independent pharmacies reach their full potential on the buy-side of their business. Founded and owned by pharmacists, PBA Health serves independent pharmacies with group purchasing services, wholesaler contract negotiations, proprietary purchasing tools, and more.
An HDA member, PBA Health operates its own NABP-accredited secondary wholesaler with more than 6,000 SKUs, including brands, generics, narcotics CII-CV, cold-storage products, and over-the-counter (OTC) products — offering the lowest prices in the secondary market.
---