Inside: You don't have to be an advertising master to improve your independent pharmacy advertising. Discover the secrets that work from an advertising pro.
Advertising can be intimidating.
Especially if you aren't trained in it and don't have much time for it.
Like a pharmacy owner.
Even the best pharmacy advertising ideas can fail without the right execution.
But with a few tips, you can up your independent pharmacy advertising game. And the best way to get better is to learn from the best.
David Ogilvy is often referred to as the father of advertising in America. Time magazine called him "the most sought-after wizard in today's advertising industry." On his journey to the top, Ogilvy developed some battle-tested principles and cataloged them in his book Ogilvy on Advertising.
We know you're a busy pharmacy owner, so we distilled the secrets from his book, Ogilvy on Advertising, into short, sweet tips that you can start using today.
Whether you create your own advertisements for your pharmacy in-house or have a marketing agency make them for you, you'll want to know what works—and what doesn't. Here are five secrets from the father of advertising to advertise your pharmacy like a pro.
1. Make information king
"I do not regard advertising as entertainment or an art form," Ogilvy said, "but as a medium of information."
The idea of making advertisements about information may sound dull.
But convincing information sells.
Some of Ogilvy's most successful ads were simply lists of powerful information, like the iconic Rolls-Royce magazine ad.
"When I write an advertisement," Ogilvy said, "I don't want you to tell me you found it 'creative.' I want you to find it so interesting that you buy the product."
Creativity has its place of course. But don't make it the end goal. Sometimes, the most creative ads don't convert to sales, even if they give the audience a good time.
2. Do your homework
"The more you know about it," Ogilvy said, "the more likely you are to come up with the idea of selling it."
According to Ogilvy, you should research three things:
Product
Competition
Consumer
Product
The product is paramount. Although your pharmacy sells individual products and services, your advertising seeks to sell your pharmacy.
Treat your pharmacy like a product. Take time to articulate everything you know about your pharmacy, like its strengths and unique features. When you do, you'll discover what you should highlight in your independent pharmacy advertising.
Competition
Research how other pharmacies advertise. In particular, see what you can glean from the big competitors, like CVS and Walgreens.
Consumer
The best way to learn about your patients is to conduct your own surveys. Ask patients what motivates their choice of pharmacy. You can easily create online surveys on social media or with programs like SurveyMonkey and Google Surveys. Then, send the surveys to patients via email. You can also create a paper survey and ask patients to fill it out at the checkout counter or while they wait.
3. Use direct mail
One of the most surprising passions of such an innovative ad man is Ogilvy's love for direct mail.
Direct mail sometimes seems out-of-date in such a highly digitized age.
But even as Ogilvy lived through the rise of technology, especially television, he still clung to his belief in the power of direct mail.
"Direct mail became my first love," he said, "and later it became my secret weapon."
When Ogilvy joined a new company early in his career, he sent personalized mail every four weeks to prospects. The company grew exponentially. Ogilvy attributes the swift growth entirely to those mailers.
Today, you need to use direct mail in the right way. Direct mail that includes coupons, discounts or offers work best. Even for millennials, a typically digital-focused generation.
Millennials respond to these direct mail offers:
Birthday offer
Buy one get one free
Everyday lowest price
Free gift
Free shipping
Gift card
Percent off the total purchase
Percent off a single item
4. Nail the headlines
"On average, five times as many people read the headlines as read the body copy," Ogilvy says. "It follows that unless your headline sells your product, you have wasted 90 percent of your money."
Not nailing the headline is one of the biggest pharmacy advertising mistakes you (or your marketing agency) could make.
That means headlines should be the main focus of your independent pharmacy advertising.
Successful headlines don't sell a product. They promise a benefit.
For example, a good headline wouldn't only advertise your pharmacists as the most credentialed in town. It would tell patients they can have peace-of-mind knowing their medications are safe.
And, don't use specialized language, big vocabulary or overly clever words in the headline.
"If you're trying to persuade people to do something, or buy something, it seems to me you should use their language, the language they use every day, the language in which they think," Ogilvy said. "We try to write in the vernacular."
5. Be ambitious
"Don't bunt. Aim out of the ballpark. Aim for the company of immortals," Ogilvy said.
Ogilvy thought too many advertisers failed simply because they didn't believe they could make a difference. So, they set their sights low.
When you aim low, you finish low.
Set high goals for your independent pharmacy advertising. Don't fear failure. (Sometimes failure is exactly what you need).
With these independent pharmacy advertising secrets from the best of the best, you can start advertising your pharmacy like a pro.
---
Follow the Series: Business Book Summaries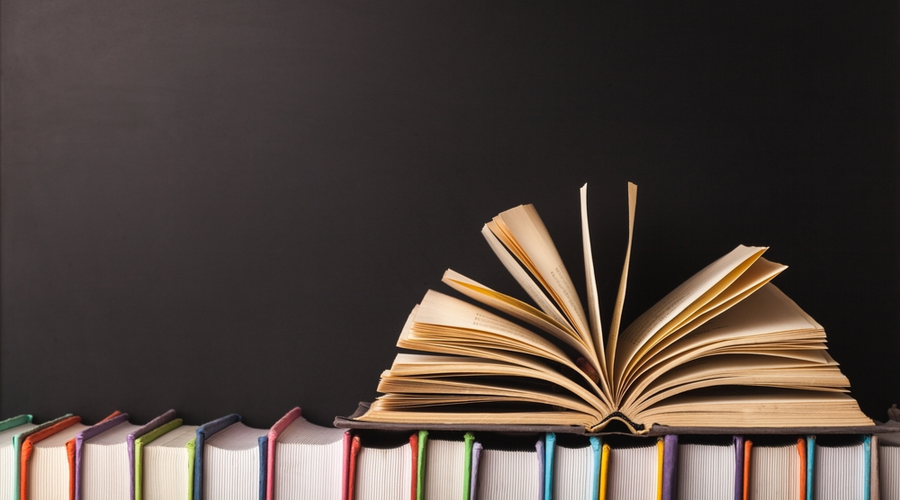 We take popular and acclaimed business books and break down their most essential principles — easy to digest, easy to apply. Learn the most important lessons and start implementing them today to improve your pharmacy business.
Built to Last: Successful Habits of Visionary Companies
Becoming an Extraordinary Manager: The Five Essentials for Success
Without Saying a Word: Master the Science of Body Language & Maximize Your Success
Peak Performance: Elevate Your Game, Avoid Burnout, and Thrive with the New Science of Success
Thanks for the Feedback: The Science and Art of Receiving Feedback Well
Never Split the Difference: Negotiating As If Your Life Depended On It
Purple Cow: Transform Your Business by Being Remarkable
The CEO Next Door: The 4 Behaviors that Transform Ordinary People into World-Class Leaders
Why We Buy: The Science of Shopping
---
A Member-Owned Company Serving Independent Pharmacies
PBA Health is dedicated to helping independent pharmacies reach their full potential on the buy-side of their business. Founded and owned by pharmacists, PBA Health serves independent pharmacies with group purchasing services, wholesaler contract negotiations, proprietary purchasing tools, and more.
An HDA member, PBA Health operates its own NABP-accredited secondary wholesaler with more than 6,000 SKUs, including brands, generics, narcotics CII-CV, cold-storage products, and over-the-counter (OTC) products — offering the lowest prices in the secondary market.
---