There are dozens of ways to market your pharmacy, but no matter how much money you pour into promotional efforts, you're going to struggle if you don't have a really remarkable product or service that helps you stand out from the crowd.
In his seminal business text Purple Cow: Transform Your Business by Being Remarkable, Seth Godin breaks down why standing out is so critical. In a sea of brown cows, you want to be a Purple Cow.
Use these lessons from the book to take your pharmacy from boring brown to provocative purple.
What is a Purple Cow?
Traditional marketing has a problem: people have too many choices and too little time to consider those choices. Godin uses yoga books as an example. "A few years ago, when yoga books were scarce, all publishers needed to be successful was a good yoga book," he writes.
But now, there are hundreds of books about yoga available to consumers. A motivated consumer would have to do hours worth of research to find the one they want, and if you're writing a yoga book, you will have to do something really extraordinary to make your book stand out among the hundreds.
That's where the Purple Cow comes in. Godin explains that once, on a trip through the countryside, his family marveled at all the beautiful cows in the pasture.
But, he explains, "Cows, after you've seen them for a while, are boring. They may be perfect cows, attractive cows, cows with great personalities, cows lit by beautiful light, but they're still boring. A Purple Cow, though. Now that would be interesting."
As a business, you want to strive to provide consumers with a Purple Cow. Something that is so remarkable to your patients that they can't possibly ignore it. "Boring stuff is invisible. It's a brown cow," Godin says.
Safety is risky
Being a Purple Cow requires you to think outside the box to innovate in your industry. That, of course, is risky. When you decide to become a Purple Cow, you put yourself out on a limb.
But Godin says the real risk is not taking any risks at all. "Playing it safe. Following the rules. Those seem like the best ways to avoid failure," he writes. But actually, following the rules is the way you fit in — and fade into the background. He adds, "In a crowded marketplace, fitting in is failing."
Just running a business is a risky proposition. As an owner, the last thing you probably want to do is make it even riskier. But as you work to minimize all your risks, you could end up minimizing what makes your pharmacy stand out from the big box competitor down the street.
Instead of simply trying to get by, you need to bet on your pharmacy by introducing something new and interesting to your patients — even if it's not a guaranteed win.
"You can't know if your Purple Cow is guaranteed to work. You can't know if it's remarkable enough or too risky," Godin says. "That's the point. It's the very unpredictability of the outcome that makes it work."
Embrace word-of-mouth advertising
In a cluttered marketing landscape, word of mouth is more important than ever. And becoming a Purple Cow will encourage people to talk about you.
"As marketers, we know the old stuff isn't working," Godin says. "And we know why: because as consumers, we're too busy to pay attention to advertising, but we're desperate to find good stuff that solves our problems."
If your pharmacy finds a way to solve patients' problems with an innovative service, they will absolutely tell their friends and family about it. And that will ultimately serve your pharmacy better than trying to prop up mediocre services with a flashy marketing campaign. Powerhouses like Starbucks and IKEA built their brands nearly entirely on word of mouth from enthusiastic customers.
Word of mouth doesn't have to be clunky and slow, either. Godin recommends that businesses use technology to accelerate the process. It's no longer a matter of your patients telling their friends about their experiences face-to-face. By nudging your patients to share what they love about your pharmacy online, word can spread quickly.
Find the right people
A critical part of igniting word of mouth and helping your Purple Cow shine is finding the right people to listen to you.
Not every person is going to be open to your Purple Cow innovation right away. Even if you've introduced an extremely convenient and useful service, some people are going to be wary of changing the way they do things at first.
Instead, you need to identify the early adopters who are most likely to evangelize and target them with your initial advertising. Godin calls these people "the sneezers." They launch "ideaviruses," or ideas that spread. "Innovators or early adopters may be the first to buy your product, but if they're not sneezers as well, they won't spread your idea," Godin says.
At the beginning, these sneezers should be your sole focus. "Ignore the rest," Godin writes. "Your ads (and your products!) shouldn't cater to the masses. Your ads (and products) should cater to the customers you'd choose if you could choose your customers."
Make things interesting
In a straitlaced industry like pharmacy, you might not think there's room to mix things up and bring a Purple Cow into your business. But you'd be wrong.
Godin points to the salt industry. It's a straightforward product, but some companies have mixed things up by offering salt from seawater in France and other exotic locations.
If salt can find a Purple Cow, so can you. Godin has a few tips for thinking outside the box to find it.
One way is to focus on a tiny niche in your market and creating a product or service just for that small group of people. Once you have them on board, you can start to grow.
You can also pick an industry and figure out who is doing outstanding and innovative work in that field, then develop a way to transfer the concept to your pharmacy.
Finally, if you're nervous about making a big leap, ask yourself, "Why not?" Godin says, "Almost everything you don't do has no good reason for it. Almost everything you don't do is the result of fear or inertia or a historical lack of someone asking, 'Why not?'"
---
Follow the Series: Business Book Summaries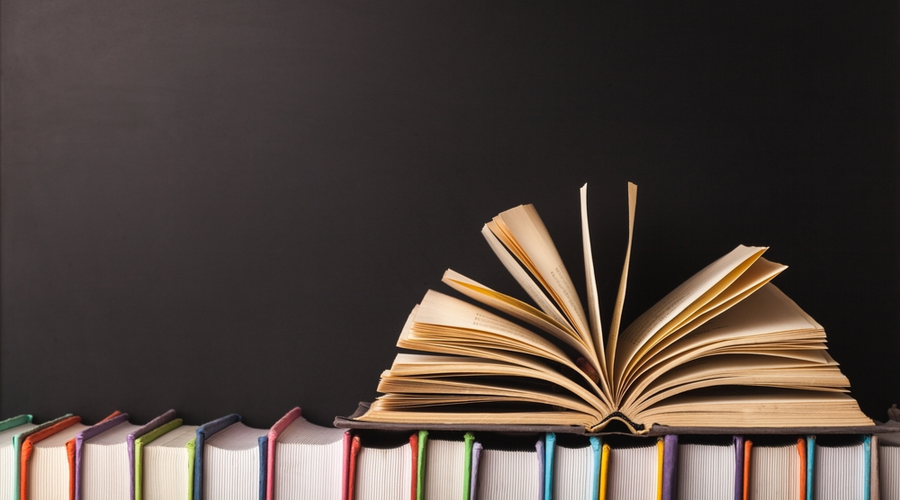 We take popular and acclaimed business books and break down their most essential principles — easy to digest, easy to apply. Learn the most important lessons and start implementing them today to improve your pharmacy business.
Built to Last: Successful Habits of Visionary Companies
Becoming an Extraordinary Manager: The Five Essentials for Success
Without Saying a Word: Master the Science of Body Language & Maximize Your Success
Peak Performance: Elevate Your Game, Avoid Burnout, and Thrive with the New Science of Success
Thanks for the Feedback: The Science and Art of Receiving Feedback Well
Never Split the Difference: Negotiating As If Your Life Depended On It
Purple Cow: Transform Your Business by Being Remarkable
The CEO Next Door: The 4 Behaviors that Transform Ordinary People into World-Class Leaders
Why We Buy: The Science of Shopping
---
A Member-Owned Company Serving Independent Pharmacies
PBA Health is dedicated to helping independent pharmacies reach their full potential on the buy-side of their business. Founded and owned by pharmacists, PBA Health serves independent pharmacies with group purchasing services, wholesaler contract negotiations, proprietary purchasing tools, and more.
An HDA member, PBA Health operates its own NABP-accredited secondary wholesaler with more than 6,000 SKUs, including brands, generics, narcotics CII-CV, cold-storage products, and over-the-counter (OTC) products — offering the lowest prices in the secondary market.
---