As a pharmacy owner, time is one of your most valuable resources. You have to decide when to delegate and when to personally contribute. This can be a particularly challenging decision because no matter if you take a hands-on or hands-off approach, you are ultimately the person accountable for everything that happens at your pharmacy.
To help leaders strike a balance between micromanaging and under-involvement, Harvard Business School professors Michael E. Porter and Nitin Nohria conducted a survey of 27 CEOs, tracking how each spent their time over a period of 13 weeks.
You can learn from the calendars of these top executives. These are the biggest takeaways from their time-management techniques, along with tips for how you can take control of your schedule and become a stronger leader in your pharmacy.
Prepare to work more
There's no such thing as a 9 to 5 for a CEO, which is something you've probably felt as you run your pharmacy. The CEOs in the Harvard study worked an average of 9.7 hours a day, and most worked on weekends and while they were on vacation.
The reason leaders have to put in so much time is because they are responsible for every part of the business. Even if you have a pharmacy manager and a front end manager, you still need to know what's going on in all those arenas in order to make good business decisions for your pharmacy.
However, even though you're liable to work more often as a leader, you can still have some downtime. Porter and Nohria recommend being disciplined with your time off, setting aside specific blocks of time to exercise, rest, and spend time with friends and family.
Maintaining a robust life outside the pharmacy will help you stay tuned in at work.
Don't get trapped by email
Sending an email might seem like a quick and effective way to get a simple message across, but Porter and Nohria found that email can actually be a big time-waster for business leaders.
Once CEOs start looking at their email inbox, they start to feel pressure to respond to everything to avoid seeming rude — even though most emails they receive don't actually need their input.
Instead, a leader's time is best spent having face-to-face interactions with their staff members, customers, and business partners.
Face-to-face interactions help leaders take control of what's going on in the business. It's easier to support your staff members during in person than it is over email.
Always have an agenda
With lots of different priorities to juggle, CEOs must organize to make the most of their work time. They need an agenda that balances priorities between time-sensitive goals and more open-ended ones.
When CEOs broke down their time for Porter and Nohria, 43 percent of their time was devoted to activities that helped them to achieve items on their agenda.
If you have specific agenda items you want to accomplish, make sure your staff members know and understand them so they can help you stay on track and adjust their own priorities accordingly.
CEOs spent another large chunk of time — around 36 percent, on average — reacting to unfolding issues. Even though these instances aren't a part of achieving your greater goals, you have to recognize that in business unexpected problems will arise, and you have to be prepared to devote some of your valuable time to handling them.
Trust your managers
Developing a leadership team you can trust is one of the key components to maximizing the time available. Porter and Nohria found that when managers weren't effective, CEOs had to spend a lot of time cleaning up messes and doing work that could have been done by someone lower down the chain of command.
With a strong team of managers supporting you, you can delegate tasks with confidence. The less routine work you have to do, the more you can step back and focus on the bigger picture for your business.
Even with a great management team, CEOS can't just set them up on a certain task and forget about them. They must check in regularly with their managers.
Develop clear processes
Even if you want to stay aware of what's happening on the ground in your pharmacy, it's not a practical use of your time to sign off on every decision made behind the pharmacy counter.
Instead, you should create systems within the workplace that allow your employees to make good decisions for themselves. The CEOs in the Harvard study spent 21 percent of their time developing strategies for the business.
By developing clear processes for employees, your pharmacy can become a well-oiled machine, which means you don't have to micromanage how everyone is spending their time. You may have to intervene when occasional hiccups occur, but smart standard operating procedures will empower your staff members to make the right decisions while advancing pharmacy goals.
Meet smart
Meetings are one of the necessary evils of running a business — the average CEO in Porter and Nohria's study had 37 meetings a week. But there are methods to make meetings more palatable and less time-consuming.
Delegate meetings to your leadership team whenever possible. When you do have to attend a meeting, think hard about how long it needs to be. If you set a meeting for an hour, it will probably take an hour, but you may be able to achieve the same outcome with a 15- or 30-minute meeting.
Defend your time by scheduling "meetings" with yourself. By putting alone time on your calendar, you can ensure you have enough uninterrupted time to deal with day-to-day details and tackle overarching business issues.
---
Follow the Series: Business Book Summaries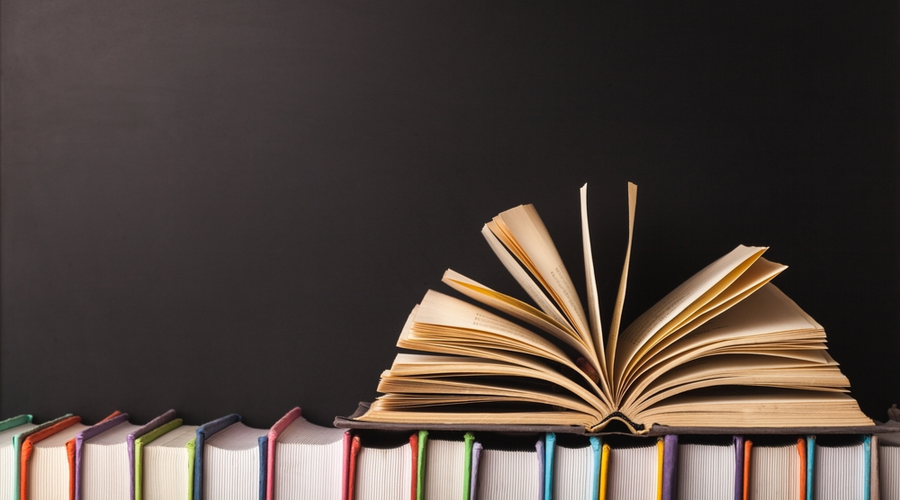 We take popular and acclaimed business books and break down their most essential principles — easy to digest, easy to apply. Learn the most important lessons and start implementing them today to improve your pharmacy business.
Built to Last: Successful Habits of Visionary Companies
Becoming an Extraordinary Manager: The Five Essentials for Success
Without Saying a Word: Master the Science of Body Language & Maximize Your Success
Peak Performance: Elevate Your Game, Avoid Burnout, and Thrive with the New Science of Success
Thanks for the Feedback: The Science and Art of Receiving Feedback Well
Never Split the Difference: Negotiating As If Your Life Depended On It
Purple Cow: Transform Your Business by Being Remarkable
The CEO Next Door: The 4 Behaviors that Transform Ordinary People into World-Class Leaders
Why We Buy: The Science of Shopping
---
A Member-Owned Company Serving Independent Pharmacies
PBA Health is dedicated to helping independent pharmacies reach their full potential on the buy-side of their business. Founded and owned by pharmacists, PBA Health serves independent pharmacies with group purchasing services, wholesaler contract negotiations, proprietary purchasing tools, and more.
An HDA member, PBA Health operates its own NABP-accredited secondary wholesaler with more than 6,000 SKUs, including brands, generics, narcotics CII-CV, cold-storage products, and over-the-counter (OTC) products — offering the lowest prices in the secondary market.
---